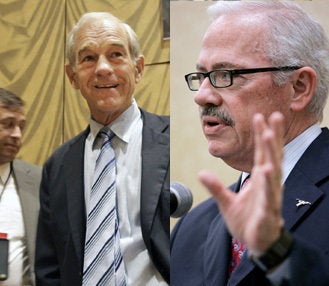 Signs are emerging of a possible alliance this fall between Ron Paul, the libertarian-minded rebel Republican, and Bob Barr, the Libertarian Party's presidential nominee.
more stories like this
Paul was the Libertarian nominee in 1988, and many of his supporters are libertarian-minded on economic and social issues. Just before formally ending his presidential bid Thursday night, the Texas congressman praised Barr, and in a statement yesterday, Barr reciprocated.
Popular in the Community