Former Rep. Ron Paul (R-Texas) called the recent back-and-forth feud between his son Sen. Rand Paul (R-Ky.) and New Jersey Governor Chris Christie (R) "irrelevant" in an interview with ABC News.
ABC's Reena Ninan was referring to the ongoing dispute between the Kentucky senator and New Jersey governor, in which Christie criticized Paul's libertarian beliefs, and Paul accused Christie of reckless government spending.
When asked if the exchange was warranted, former Rep. Paul brushed it off as "useless."
"We have a revolution going on now. It's an intellectual revolution," Paul said. "It isn't this political shenanigans that everybody wants to talk about. I think it's useless. So I deal in the philosophy of economics, no interventionist foreign policy and civil liberties. And that's an entirely different issue than dealing with the shenanigans going on in Washington."
Paul's lack of interest in his son's political activity didn't end there; when asked whether he thought his son would run in 2016, he told ABC News to ask the senator himself.
"I have no idea," he said. "I haven't talked to him."
WATCH:
Before You Go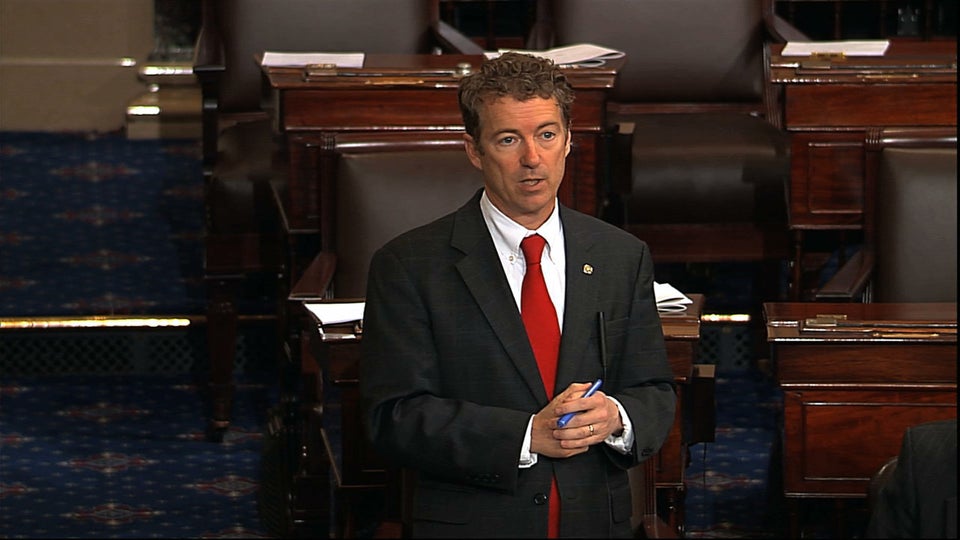 Rand Paul's Epic Filibuster
Popular in the Community