 TAMPA, Fla. -- After protesting on the floor at the Republican National Convention on Tuesday, Ron Paul delegates on Wednesday accused convention security guards of confiscating their signs in support of the former presidential candidate in order to bolster the image of official nominee Mitt Romney.
Mike Zentz, an alternate delegate for Paul from Honolulu, told The Huffington Post that private security guards hired by the convention first told Paul's legion of supporters that "all outside signs" were prohibited from being brought into the Tampa Bay Times Forum. But as soon as the delegates crossed the entry point, scores of convention volunteers were handing out signs in support of Romney and his running mate, Paul Ryan.
According to Zentz, one Nevada delegate managed to make it past the guards with a paper sign, no more than two feet in length, and held it proudly when a camera zoomed in on the state's delegation during Tuesday's roll call vote to formally nominate Romney.
"As soon as the camera moved on, security came and confiscated the sign aggressively," said Zentz. "But that was a state that was won by Ron Paul, and they were simply showing their support for their state's nominee."
While this was taking place, Romney signs continued to be distributed inside the forum and on the floor.
Andres Mukk, the lead Paul delegate from Hawaii, said security didn't spare a small mouse pad. As soon as guards spotted a delegate waving the mouse pad at a camera, they took it away.
The convention "has been a scripted media event to coronate Mitt Romney," said Mukk. "I'm lucky our buttons haven't been confiscated yet."
Zentz said such censorship would only worsen the already contentious relationship between Paul's supporters and the Republican Party.
Republican officials have maintained that the party remains united and that the protests from Paul supporters have little consequence for Romney's chances in the general election.
"A few people squawking in the back does not cause division," said Gov. John Kasich (R-Ohio) at a luncheon on Wednesday. "I can't predict how people are going to vote, but I don't think it's a big deal."
Neither Zentz nor Mukk agreed with that assessment. Both noted that no Paul supporter is bound to cast a vote for Romney in November. And they argued that the GOP's repeated attempts to silence their voices on a stage intended to unify the party would only create more distance between them and the Republican presidential ticket.
"They're violating the integrity of their own process," Zentz said. "What's the point of the convention if they won't listen to the voice of their own people? We may as well just ask the RNC to pick the nominee from now on."
A Republican National Committee spokesman wasn't immediately available for comment.
Before You Go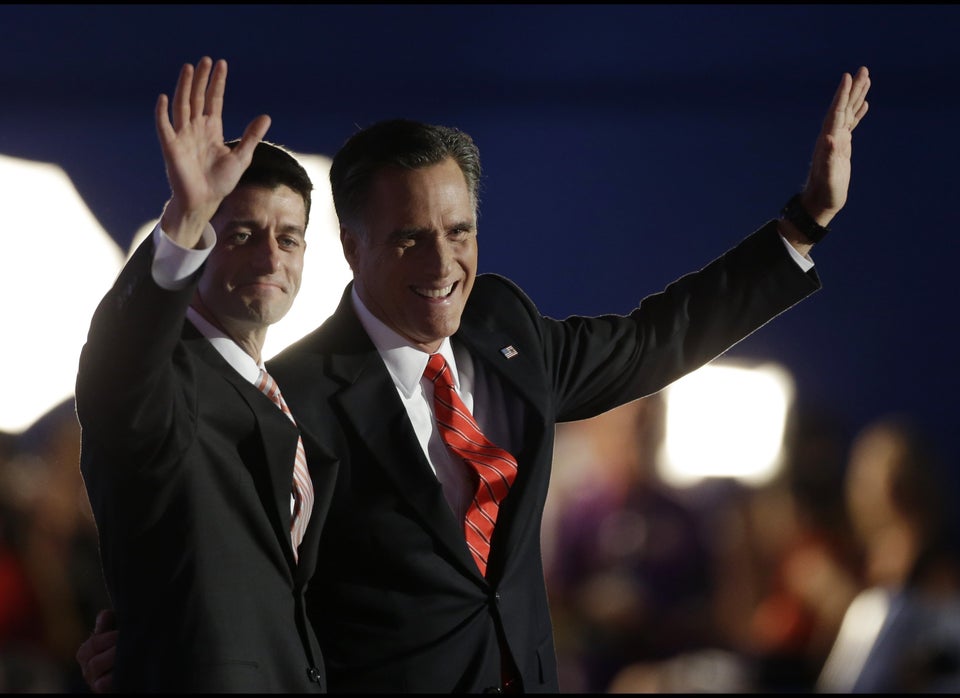 Republican National Convention 2012
Popular in the Community