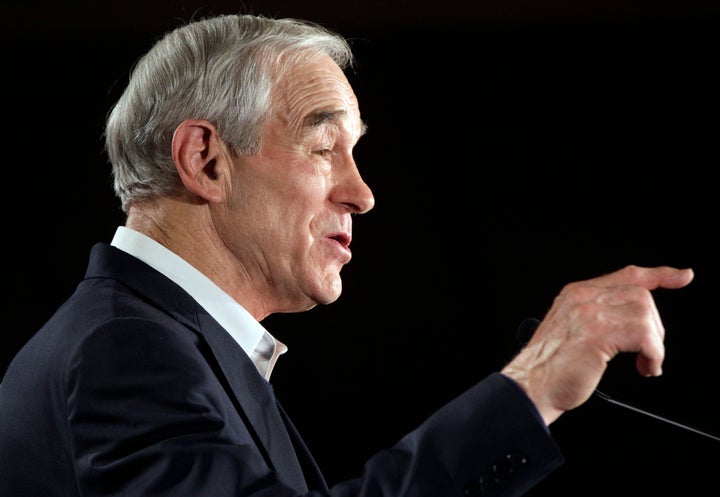 CONCORD, N.H. -- Puerto Rico is not often considered an active political enclave. It has no representation in Congress, save a non-voting delegate. And with respect to presidential campaigns, it is usually an afterthought. Both John F. Kennedy and Barack Obama visited only after they won office. In the race for delegates in the 2012 Republican primary, however, it will carry twice as much weight as all-critical New Hampshire in the process of determining the nominee.
Puerto Rico will award 23 delegates when its citizens caucus on March 18. New Hampshire, punished for moving its election into early January, will award only 12. On Tuesday, roughly 245,000 people voted in the Granite State's primary. During the 2008 cycle, Puerto Rico's caucus resulted in a total vote count of 208.
With that many delegates at risk over that few votes, it would stand to reason that the current GOP field would be making manic maneuvers to shore up support in Puerto Rico. But so far, only one candidate seems to be doing much, if anything: Rep. Ron Paul (R-Texas).
According to his campaign chairman, Jesse Benton, Paul has a coordinator in Puerto Rico. The campaign has a "Hispanic for Ron Paul" team that prominently features a Puerto Rican business-leader. A non-affiliated group, Puerto Rico for Ron Paul, has also been disseminating caucus-related information.
That the Texas Republican is investing any resources at all in Puerto Rico may strike some as wasteful. Few political observers take Paul seriously as a potential nominee, even after he scored a second-place finish in the New Hampshire primary. Primaries, after all, are won through momentum: a few early victories beget others, which, in turn, beget more donors, endorsements, excitement, and ultimately more victories.
The Paul campaign does not subscribe to that theory.
"Ours is a delegate strategy," said Benton. "We want to win the 1,100 delegates. If [former Massachusetts Gov.]Mitt Romney has secured 1,150 delegates, then it is game over. But we are going to contest that until the very end, and again we have a goal. We wouldn't be doing this if we didn't think we can win 1,150 delegates."
Two contests in, things are going roughly according to plan, Benton said. There was some hope of scoring a victory in the Iowa caucuses as well as belief that New Hampshire's independent-minded voters would find Paul's candidacy alluring. Paul will get a handful of delegates from both states either way. He remains committed to a numerical-based operation premised on finding value where others don't. It's the Money Ball of campaign strategies and it's rooted in, of all places, Obama's 2008 campaign.
"You try to look at what models have worked in the past and Obama's model worked," said Benton. "Now we have different ideas about where we would like to take the country, but he ran a brilliant campaign. He unleashed his grassroots to work hard, get involved in their communities, and really fight for some principles and that's what we are trying to do too."
Beyond Puerto Rico, Paul has field offices right now in North Dakota, Minnesota, Kansas, Missouri, Washington and Colorado. In addition, the camapaign has had staff and organizations in Louisiana, Maine and Nevada for the past six months. Between those states, there are 337 delegates for the taking. To put that in perspective, New York, California and Pennsylvania – three of the most populous states in the country -- will reward a combined 339 delegates.
With no one else in the field, save Romney, qualifying to appear on the Virginia ballot (the 12th most populous state), and with only Romney, Paul and former House Speaker Newt Gingrich having submitted the necessary petitions in Illinois (the fifth most populous), the delegate pool will be only easier for Paul to target.
Below is data compiled by the Romney campaign with respect to ballot access:

But it's not just building campaign infrastructure and meeting rudimentary ballot access requirements that's animated the Paul campaign's approach. The congressman's staff has undertaken an extensive effort to educate supporters on the often Byzantine-like structures of caucus processes and delegate allocation. His backers knew, for instance, that they needed to stick around Iowa caucus sites so that they would be selected as county delegates, which, in turn, begins the process of pinpointing delegates for the Republican National Convention. In Idaho, they have gamed out the math to securing all of the state's 44 delegates -- mainly, stacking attendance at county caucuses in hopes of getting more than 60 percent of the vote.
That Paul could grab the nomination through this type of approach still remains a whimsical theory. At some point, the rest of the field will coalesce around one candidate, and it remains likely that candidate will be Romney. The question then becomes two-fold: just how many delegates can Paul secure, and what, exactly, will he do with them? With his campaign coffers stuffed and with many states going to open primaries, which allow independents to vote, Paul should be able to maintain relatively strong levels of support. And if Benton is to be believed, he will compete in every state election "until the convention."
It's at the Tampa convention, said one Republican Party source deeply familiar with convention planning and structure, that "the rubber meets the road."
"Let's say they clean up in the caucus states," the source said. "Let's say they control 20 votes out of 100 in those committees, then they can force votes on those issues. They can make a motion on the floor to amend the agenda, to amend the platform ... They could force certain issues to be voted on. They could force the convention to consider certain questions and force the human beings on the committees to address certain things. How about a more robust version of the 'audit the Fed' platform? All of a sudden you will get recorded votes on those issues."
The power Paul is accumulating in this way is making GOP graybeards a bit skittish. The congressman may not win the nomination, but as this is his last campaign, he has little to lose. Dragging the party platform even closer to his vision, and laying the framework for his son, Sen. Rand Paul (R-Ky.), could be the ultimate byproduct of the most detail-oriented campaign in the field.
"He will amass a good number of delegates and be in a position to argue for his delegates to be placed on key committees (e.g. platform), a primetime speaking opportunity for himself and/or his son, etc," former RNC Chair Michael Steele explained in an email. "On the early ballots at least, his delegates are committed to him until he releases them; and if strolls into the convention trailing Romney by not a whole lot, his delegates could make a lot of noise. Correction: WILL make a lot of noise."
"Yes," Steele added, "Romney could walk in with the thing sealed up, but he won't have all of the delegates and at some point every nominee wants those loose ends tied up, and given that this will be Paul's last hurrah, he has no incentive to make it easy."
Support HuffPost
The Stakes Have Never Been Higher
Popular in the Community