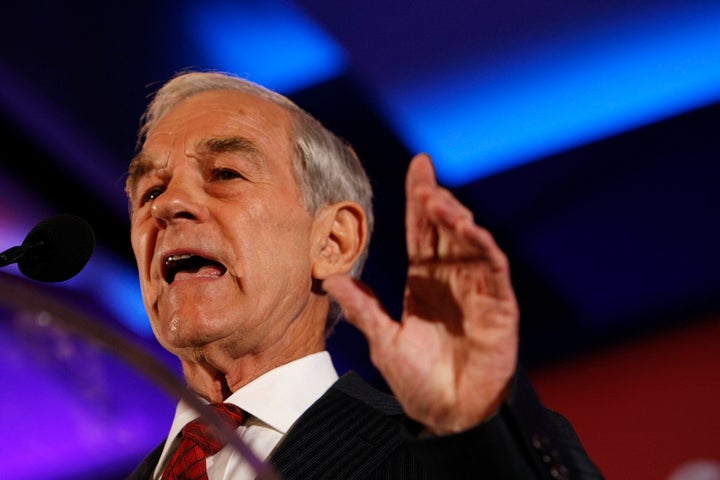 Rep. Ron Paul (R-Texas) is expected to announce whether he plans to run for president in the next election cycle on Friday.
A source tells Politico that the Texas congressman is prepared to jump into the race for the Republican presidential nomination. CNN also reports that Paul will run.
A statement released on Thursday by Paul's Liberty PAC said the congressman will make a major announcement during the 7:00 am ET hour of ABC's "Good Morning America" on Friday. According to the release, "Dr. Paul will then hold a rally and make an important speech at 10:00 am in Exeter, New Hampshire. The address is 10 Front Street. Doors open at 9:00 am and members of the media are most welcome to attend."
Speaking at newly-opened Iowa campaign headquarters earlier this week, Paul signaled he was "on the verge" of making a decision on whether or not to run. The congressman who mande an unsuccessful bid for the GOP presidential nomination in 2008 tapped Drew Ivers to serve as chairman of his Hawkeye State campaign.
[Last week], Paul raised more than $1 million in 24 hours with an online fundraising effort, and he said that encouraged him to consider seeking the nomination.

"I do know now there's a lot more enthusiasm than ever before," Paul said. "I think the enthusiasm and support and the organization is going to be so much stronger."

He argued that conditions in the country have left voters frustrated and angry, and that's made them willing to listen to his libertarian message.

"Not only that, it's the conditions of the country are so much more different," he said. "It's the economy and the foreign policy and the debt, and we have the frustration and anger of the people is dramatically different."

Paul rejected suggestions that his libertarian views would put him at odds with Republican activists in the state who are heavily dominated by evangelical conservatives.
"I think I have a unique position," Paul said prior to news of his decision to run. "I have a personal lifestyle that is very socially conservative ... I am very, very conservative on the social issues while at the same time not being an authoritarian and tell everybody how to run their lives."
UPDATE: (2:06 p.m. ET) The AP reports:
Campaign aides say Texas Rep. Ron Paul will run for president for a third time.

Aides said Paul will announce those plans on Friday while in New Hampshire. He formed a campaign exploratory committee last month.

The aides would speak only on background because the announcement is not yet official.
Calling all HuffPost superfans!
Sign up for membership to become a founding member and help shape HuffPost's next chapter