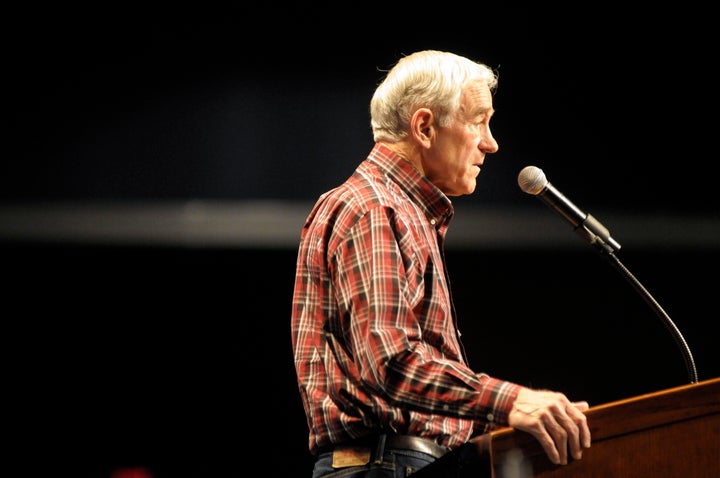 Arguing in favor of homeschooling at an Idaho town hall, Rep. Ron Paul (R-Tex.) name-dropped Denver Broncos quarterback Tim Tebow.
"You know I was talking to a football player the other day and I think he's rather famous now," he said Monday, responding to an argument that homeschooled children don't have the opportunity to play sports. "I think it's Tim Tebow, something like that, and of course, of course most people know he was homeschooled and he's doing pretty well for himself."
Tebow's manager, a Ron Paul supporter, arranged a phone call between the two, FOX News reports.
Paul isn't the first candidate to reference Tebow this election. In December, Texas Gov. Rick Perry (R), compared himself to the player, saying at a debate, "There are a lot of folks that said Tim Tebow wasn't going to be a very good NFL quarterback. There are people that stood up and said well, he doesn't have the right throwing mechanisms, or he doesn't -- you know, he is not playing the game right. You know, he won two national championships, and that looked pretty good.
We're the national champions in job creation back in Texas. But am I ready for the next level? Let me tell you -- I hope I am the Tim Tebow of the Iowa caucuses."
A commercial from Rep. Michele Bachmann (R-Minn.) hit similar themes. "[Tebow] doesn't drink, smoke, cuss or even kick his opponents when they're on the ground. He has no baggage and, oh yeah, he's a born again Christian. Well, the same could be said of Michele Bachmann. No baggage, Christian and, like Tebow, she just keeps fighting and she just keeps winning votes," the ad said.
Tebow told the AP that several candidates have asked him for endorsements.