 Nick Offerman has said that shaving off his "Parks & Recreation" character Ron Swanson's mustache felt "sacrilegious." But at least it was for a good cause. Vulture reports that Offerman is putting his mustache up for auction to help raise money for the pediatric cancer charity Because of Ezra.
"My mustache and I are tickled pink to have the opportunity to help raise some funds for this great charity," Offerman told Vulture. "My mature bush is also available by private auction, but only serious bidders (Zuckerberg or Romney) need apply."
Offerman reportedly had the legendary 'stache re-constructed after he shaved it off. It was then glued onto a mold of his face and sealed behind museum-quality glass. The auction is happening on Thursday, August 23 at an event called "Karaoke For Kids: Kicking Cancer's Ass" at the SLS Hotel in Beverly Hills. Interested online bidders can also contact offermanmustache@gmail.com.
In a June interview with HuffPost Chicago, Offerman explained the recent cultural resurgence of facial hair and how important he believes it is to the evolution of the human race:
"It seems to me like a lot of it is ironic and I don't approve of that. I would prefer that everyone grow as much facial hair as possible in as sincere a manner as possible and I hope that, as we continue to evolve as a species, we all allow our fellow members of the human race of either sex to grow as much of it as they deem necessary."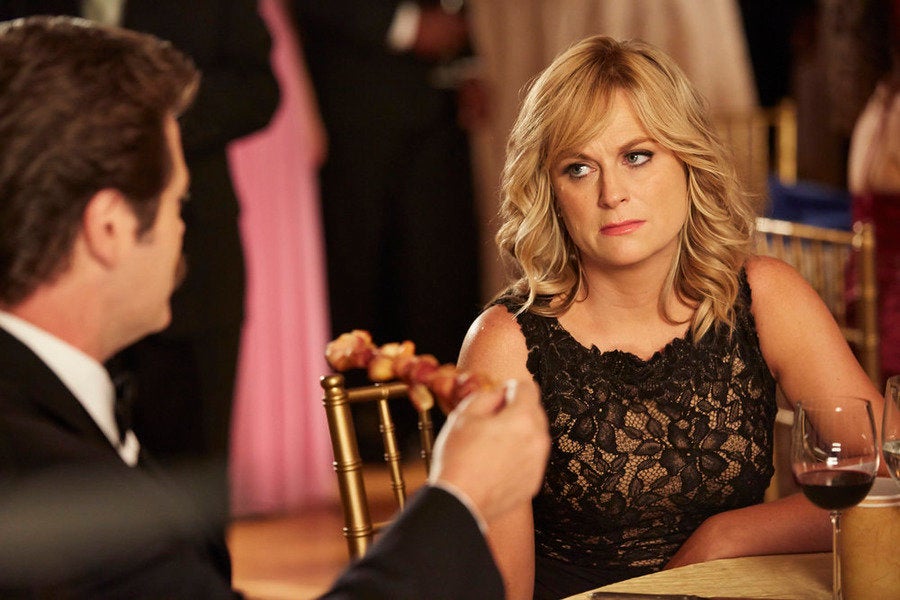 'Parks and Recreation'
Popular in the Community