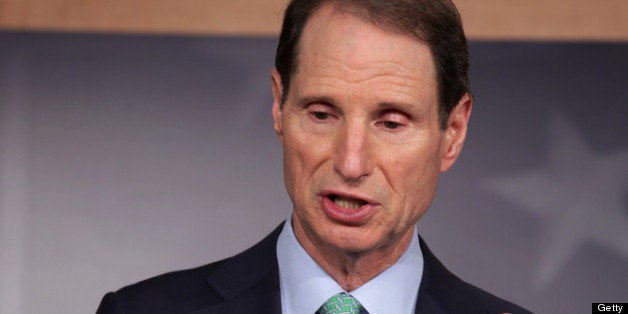 WASHINGTON -- Sen. Ron Wyden (D-Ore.), following the demise of his effort to legalize industrial hemp production Thursday, pinned the failure on disorganized advocates who had not "clearly separated from advocacy for cannabis."
Finger-pointing after a legislative loss is not an uncommon feature of Congress, but Wyden wasted no time. "Between the generational misconceptions about hemp within the Congress, continued opposition from the Drug Enforcement Agency, [sic] and no clear opportunity to vote on further Farm Bill amendments, the time is not yet ripe for industrial hemp," he said in a public statement. "Better organized advocacy on behalf of hemp, clearly separated from advocacy for cannabis, is vital to overcoming these obstacles. As we continue to build support and look for other avenues, state agricultural commissioners, farmers and business that would benefit from this legislation need to help get the facts out there and push for Congress to pass this bill."
The main advocacy group working for the amendment was Vote Hemp, which Holly Harris, chief of staff to Kentucky Agriculture Commissioner James Comer (R) previously called "the greatest grassroots operation I've ever seen."
It may be the greatest, but it certainly isn't the largest. The group boasts a volunteer board and staff of two, Tom Murphy and Ben Droz, neither of whom is employed full time with the organization. Eric Steenstra, who worked regularly with Senate offices throughout the process, is a volunteer. The most recently available tax form on Guidestar.org from 2008 lists total revenue and contributions just north of $17,000.
What worked at the state level wasn't quite ready for Washington. Vote Hemp played a leading role in passing a law legalizing hemp in Kentucky this year, a state not known for embracing hippies. The bill became law despite the opposition of powerful leaders in the state. The Democratic governor let it become law without his signature, McConnell surprised the state by supporting it, and the Democratic House passed it despite opposition from key leaders.
Harris said she worked closely with Vote Hemp during the legislative fight in Kentucky and when members were wavering, the group could turn up persuasive farmers and businessmen quickly. Hemp advocates don't have such an infrastructure on the national level, owing in part to the simple fact that hemp is illegal to grow, and therefore there are no growers to defend it.
One Democratic aide who'd been involved in the Senate effort said that Wyden deserves "credit for admitting there needs to be work done and this issue can't just be slipped into a bill."
The failed hemp saga is a window as well into the limits of an individual senator's power, absent corporate or interest group support. And, as gun control advocates learned earlier, broad public support isn't enough. A HuffPost/YouGov poll recently found 2-1 support for legalizing industrial hemp growing. Senators are powerful in their ability to block legislation, but positively enacting it is more difficult. In those instances, they serve as the brokers of someone else's power, rather than holding power in their own right.
That was true even for Minority Leader Mitch McConnell (R-Ky.) who worked hard behind the scenes to insert the hemp provision into the farm bill, first at the committee level and then later on the floor. The measure also had the active support of Sen. Rand Paul (R-Ky.), a tea party favorite, as well as backing from Sens. Jeff Merkley and Wyden, both Democrats of Oregon.
HuffPost, in canvassing senators, found only one flatly opposed, while most were simply not familiar with the issue. Hemp is related to marijuana, but has such a small psychoactive ingredient that it is not possible to smoke enough to get high. Nevertheless, the perception that it is somehow drug related persists in the Senate.
Wyden's swipe at advocates, said Adam Eidinger, a former Vote Hemp spokesman who worked on the bill, is illogical and insulting. Hemp is only illegal because it is related to its psychoactive cousin, so it's not the advocates who need to separate the two, he argued.
"Senator Wyden makes a lame excuse for not getting the votes. Hemp is illegal because of marijuana prohibition that has overstepped, not because there is something wrong with hemp. I say, admit failure, bro, and blame your colleagues' narrow mindedness, not the hemp advocates," Eidinger told HuffPost. "His statement is insulting, yes."
Steenstra said that he takes no offense, however. "I was trying to read between the lines on that [statement]. I didn't take it that way," he said of Eidinger's reaction. "I think Senator Wyden is taking a long-term approach to this and maybe the rush to get this into the farm bill -- he thought we needed a little more time before we jumped into this."
The hemp sprint was still a valuable exercise. "It enabled us to engage in the dialogue with the staffs, because in the past they wouldn't want to meet with us because we didn't have anything pending," he said. "It's a process, sometimes these votes take awhile. We just have to keep coming back."
During the process, advocates won the support of Sen. Pat Leahy (D-Vt.), chairman of the Judiciary Committee, which has oversight of hemp policy, a major step forward, Steenstra noted. Advocates also bent the ear of House Speaker John Boehner (R-Ohio) after Comer lobbied him at the Kentucky Derby.
While the farm bill was being debated, Senate Majority Leader Harry Reid (D-Nev.) approached Paul and offered to give Paul a vote on the amendment on the Senate floor, according to an aide to Agriculture Chairwoman Sen. Debbie Stabenow (D-Mich.), whose staff witnessed the exchange. Paul began canvassing his colleagues for support, and reported back that not enough existed to move forward yet.
Unable to get a voice vote or slip the provision into the underlying bill, the advocates weren't able to assure senators that they had the 60 votes needed for amendment passage. "We didn't actually know," said Steenstra. "We could not clearly count that we had the votes."
Eidinger said he hopes that Wyden will press for hearings "so the senators who need to learn a thing or two still about hemp can make inquiries. I hope Wyden will help make hearings the way forward, not a blame game."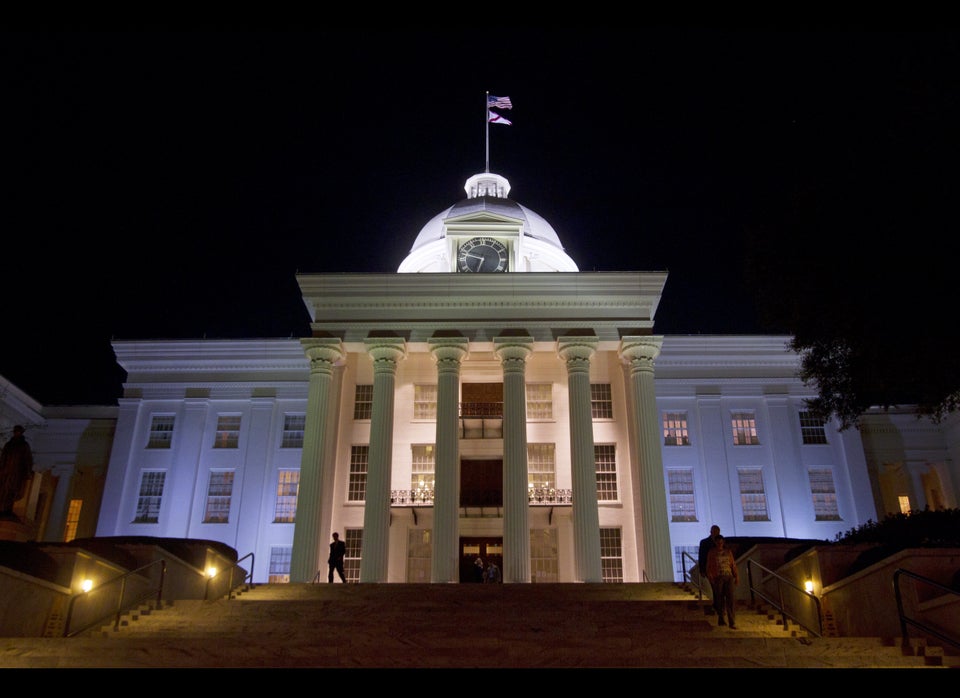 U.S. State Capitol Buildings
Popular in the Community