 Shortly after naming Paul Ryan as his vice presidential pick on Saturday, Mitt Romney was already touting the Republican Wisconsin congressman's bipartisan collaboration with Democratic Sen. Ron Wyden (Ore.) on Medicare. Now Wyden is firing back, accusing Romney of "talking nonsense" and mischaracterizing his work with Ryan.
The presumptive Republican presidential candidate boasted of his newly-minted running mate's policy collaboration with Wyden during two separate campaign events on Saturday, in a bid to underscore Ryan's commitment to keeping Medicare alive while Democrats knock Ryan, the House Budget Committee chairman, for proposing a plan in 2011 that Democrats say would "end Medicare as we know it."
"This man said I'm going to find Democrats to work with. He found a Democrat to co-lead a piece of legislation," Romney said of Ryan at a campaign stop in Ashland, Va.
He took it a step further at a campaign rally in Manassas, where he explicitly called out Ryan and Wyden's Medicare collaboration.
"The president's put out a plan on Medicare. He would cut spending $700 billion," Romney said before a crowd of approximately 8,000 supporters. "Paul Ryan and Senator Wyden said, 'No, we need to restore, retain and protect Medicare.' That's what our party will do."
But according to Wyden, Romney's telling of events is misleading and inaccurate.
"Governor Romney is talking nonsense," Wyden said in an emailed statement Saturday night. "Bipartisanship requires that you not make up the facts. I did not 'co-lead a piece of legislation.' I wrote a policy paper on options for Medicare."
Wyden noted he had spoken and voted against the Medicare provisions in the Ryan budget. "Governor Romney needs to learn you don't protect seniors by makings things up, and his comments sure won't help promote real bipartisanship," he added.
Wyden and Ryan did collaborate on a policy paper in December, proposing that seniors be given a choice between traditional Medicare coverage and an alternative private plan. Wyden's decision to team up with Ryan resulted in a fair amount of criticism from fellow Democrats, prompting him to defend the collaboration in a 2,380-word op-ed published on The Huffington Post.
In the opinion piece, the Oregon senator clearly stated that the Wyden-Ryan approach was "simply a policy paper intended to start a conversation about how Democrats and Republicans might work together to uphold the Medicare Guarantee" and made it clear the proposal would in no way eliminate the traditional Medicare plan.
Wyden also took issue with Romney in the March op-ed, stating, "Mitt Romney, for example, claims to have helped write Wyden-Ryan even though I have never spoken to him about Medicare reform and have yet to hear him declare that there should always be a role for traditional government-run Medicare."
Wyden added that even if House Republicans incorporated the joint Medicare proposal in their budget, he couldn't "imagine a scenario" in which he would support that budget as a whole.
Support HuffPost
The Stakes Have Never Been Higher
Before You Go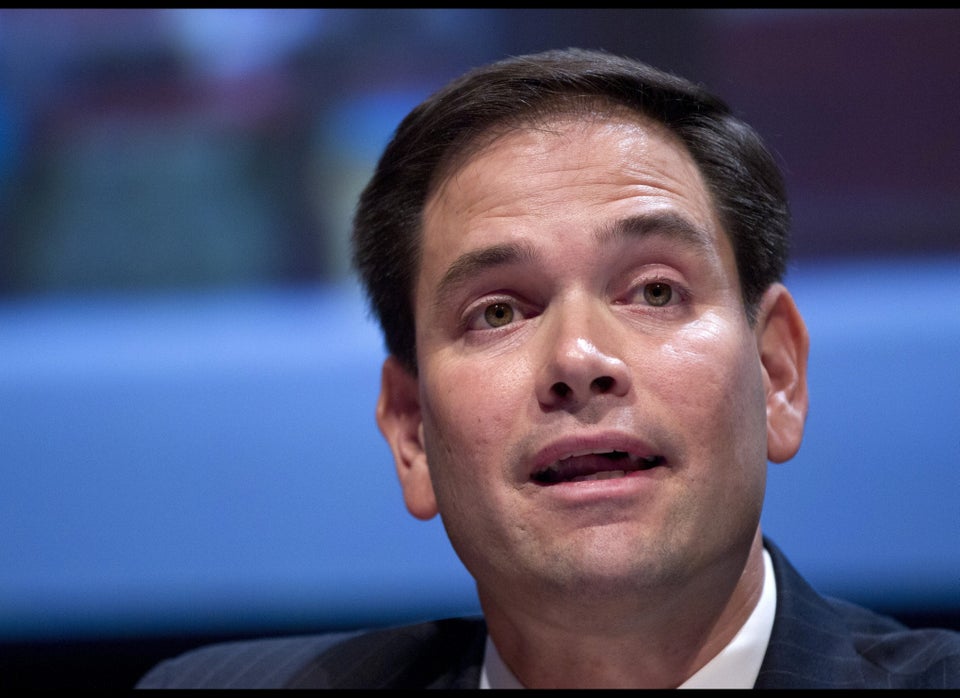 Political Reaction To Mitt's VP Pick
Popular in the Community