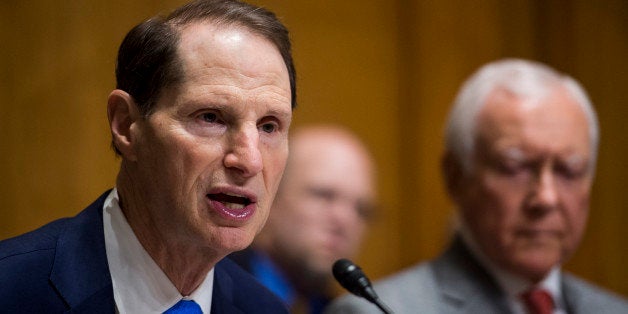 WASHINGTON -- The biggest economic policy fight of 2015 is creating serious headaches for congressional Democrats, and particularly Sen. Ron Wyden (D-Ore.).
As the top Democrat on the Senate Finance Committee, Wyden is the party's point-man on the Trans-Pacific Partnership, a controversial free trade pact the Obama administration is negotiating with 11 other Pacific nations. President Barack Obama and Republican leaders broadly support the deal, saying it will expand economic growth. But many Democrats in Congress and liberal organizations oppose it, concerned that it could exacerbate income inequality, undermine key regulations and reward regimes that abuse human rights.
The deal is also not popular among Democratic voters. On Thursday, the liberal group Democracy for America released a Public Policy Polling survey that found significant discontent with the TPP deal in Wyden's home state of Oregon. When Senate Finance Committee Chairman Orrin Hatch (R-Utah) announced a hearing on tariff standards early Friday, Wyden's office responded with a statement saying it cannot support even holding a policy hearing on trade issues, given the current state of negotiations.
"Today's hearing announcement is premature," Wyden spokesman Keith Chu said in the statement. "There is no agreement on Trade Promotion Authority, or other aspects of the legislative trade agenda more broadly. Sen. Wyden is continuing to fight for more transparency, more oversight and provisions to ensure American workers come first in our trade policy."
Trade Promotion Authority -- or "fast-track," as it is also known -- would strip Congress of its ability to amend any trade agreement inked by the Obama administration. Every president since Richard Nixon has enjoyed such powers, but the authority has become increasingly controversial since the Clinton years. While many conservative activists oppose TPA, Republican leaders, including House Ways and Means Committee Chairman Paul Ryan (R-Wis.), support it.
"TPA is not granting authority to an executive branch," Ryan told reporters last week. "TPA is Congress asserting its authority in the early stages of a trade negotiation, telling the [administration] what a trade bill needs to look like, what are the guidelines and how they have to continually consult with the legislature throughout the entire process."
TPP talks are not in their "early stages," however. Obama has been pursuing the pact for years, and U.S. Trade Representative Michael Froman says the deal is close to being finalized. Congress has not yet voted on a fast-track bill presenting negotiation instructions.
Many members of Congress are frustrated that talks thus far have not reflected their concerns. On Thursday, five co-chairs of the LGBT caucus sent Obama a letter expressing dismay at the administration's inclusion of Brunei in the negotiations, as that the regime is implementing a Sharia penal code that punishes LGBT people with execution by stoning. Nearly 18 months ago, 119 House members and 10 senators raised similar objections. In a January Senate Finance Committee hearing, both Republicans and Democrats lamented that the Obama administration had not pursued TPP terms to curb currency manipulation, despite years of input from lawmakers.
TPP likely cannot pass without fast-track authority. Since the Finance Committee has jurisdiction over trade policy, Wyden, more than any other Democrat, holds sway over what will be included in a fast-track bill, and ultimately whether the TPP can clear the Senate.
Sabrina Siddiqui contributed reporting.
Support HuffPost
The Stakes Have Never Been Higher
Before You Go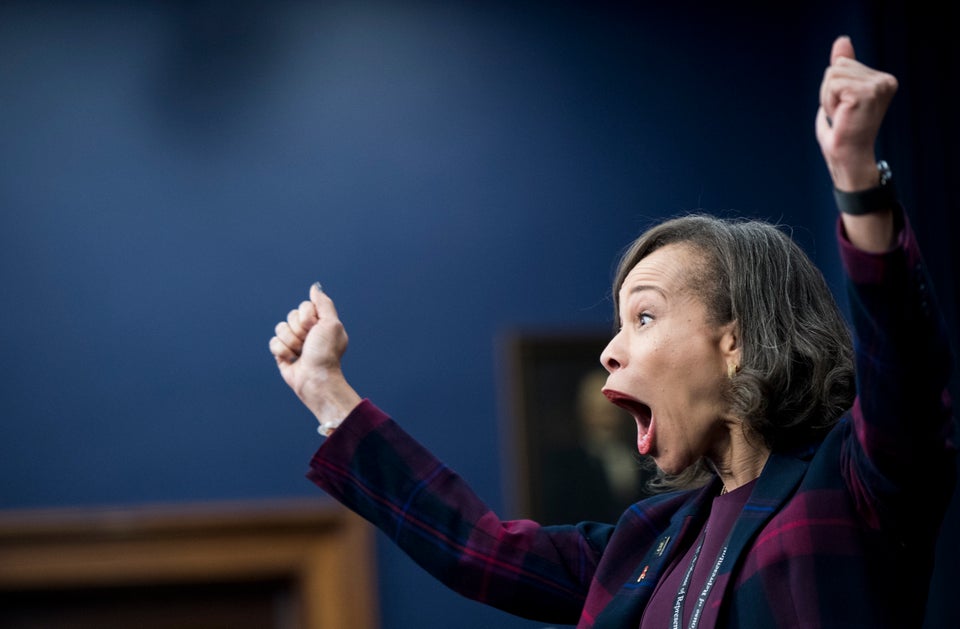 Scenes From 114th Congress And Capitol Hill
Popular in the Community