CHICAGO -- The Cook County state's attorney has released the dash cam footage from a 2014 incident that shows Chicago police fatally shooting a black man and said there will be no criminal charges against the officer who opened fire.
Anita Alvarez said during a Monday afternoon press conference that Officer George Hernandez was "reasonable" to use deadly force on 25-year-old Ronald Johnson as he was fleeing police on Oct. 12, 2014. Police said Johnson was armed and turned to point his gun at officers, a claim the Johnson family disputed in a 2014 lawsuit and again at a Monday press conference after Alvarez announced the conclusion of the investigation.
Mayor Rahm Emanuel announced last week that officials would release dash cam footage of the incident -- something the Johnson family has spent the last year calling for. The footage, which Alvarez played for reporters during Monday's press conference, shows that Hernandez fired five times on Johnson, striking him twice.
Alvarez said whether Hernandez shot Johnson was not the legal question that drove her decision not to charge him.
"Those facts are not in dispute," Alvarez said. "The legal questions are: Number one, is there sufficient evidence that exists to meet the legal burden of proof required to bring charges? Number two, in using deadly force, did Officer Hernandez act reasonably under the law?"
Alvarez said that following the investigation, she concluded that Hernandez's actions were "reasonable and permissible" since Johnson resisted officers and was running toward a police vehicle and a city park while they believed he was armed.
Johnson was leaving a party near Washington Park on the city's South Side when the car he was riding in was shot at multiple times by an unknown gunman, Alvarez said. Neither Johnson nor the three other people in the car were hurt.
"The four men drove a short distance and returned to the scene," Alvarez said. Nearby residents started to call 911, prompting multiple officers to respond to the scene, including Hernandez.
Alvarez said Johnson was spotted by police officers and they ordered him to stop and drop his weapon.
The grainy dash cam footage shows Johnson running toward the park and Hernandez pulling up to the scene, exiting the car and firing on Johnson. Alvarez said there was "physical struggle" between a Chicago police officer and Johnson before the shooting, but that it was not captured on the dash cam video.
"The only dash cam recording of the incident comes from a vehicle in the back," Alvarez said.
Officers can be heard in 911 recordings radioing that a weapon was recovered. Alvarez also referenced statements from "Witness A," who she said told police he heard the sound of Johnson racking a gun. The individual was in the car with Johnson when their vehicle was shot.
Forensic experts enlarged still footage of the video that shows Johnson running. Alvarez and Assistant State's Attorney Lynn McCarthy said a weapon can be seen in Johnson's hand: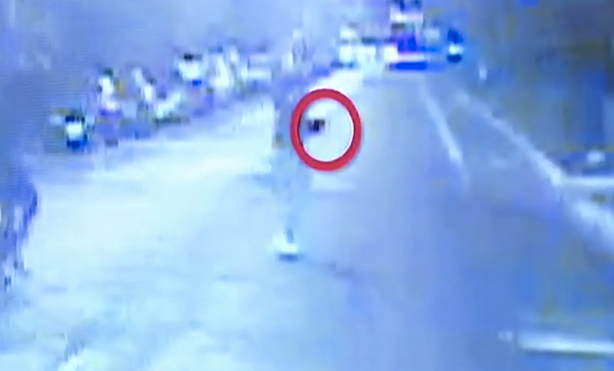 Johnson family attorney Michael Oppenheimer on Monday afternoon questioned the evidence and the rigor of the investigation, calling it a "joke."
"The 'Independent' Police Review Authority has done nothing," Oppenheimer said. "Anita Alvarez spent a great deal of time trying to build a case against Ronald Johnson."
Johnson's mother, Dorothy Holmes, alleged in her 2014 lawsuit against police that they acted "without lawful justification or excuse" and that they planted a gun on her son after he was gunned down. She said Monday she still wants Hernandez charged with murder.
Oppenheimer, who deposed Hernandez, Witness A and other witnesses under oath, said their depositions contradict the evidence set forth by Alvarez and the IPRA.
Oppenheimer said detectives told Witness A that Johnson had a gun in order to fit their narrative of him being armed. Oppenheimer during the press conference Monday read a few questions and answers from Witness A's deposition:
Question: 'You never thought it was a gun or anything until the police started telling you that a gun was found?'

Witness: 'I had no thought. Or, the idea of a gun wasn't really a thing until they presented the idea to me or the situation to me.'
Oppenheimer said Witness A's idea of Johnson having a gun "came from detectives," and by the time Witness A spoke with the state's attorney, a story of Johnson having a gun had already been conjured.
"Everything was already defined for me," Oppenheimer quoted Witness A as saying in the deposition.
The Chicago Police Department's use of deadly force and the subsequent handling of the cases by officials have rocked the city's law enforcement and political officials in recent weeks.
Two weeks ago the city was forced by a court order to release the dash cam footage from a 2014 incident in which black teenager Laquan McDonald is seen being shot 16 times while running away from police.
Oppenheimer, who saw the dash cam footage of Johnson before its public release Monday, had for months noted striking similarities between the McDonald and Johnson incidents. He noted in both cases, officers were on the scene mere seconds before shooting, both victims were running away from police and that audio normally captured by dash cam footage was notably missing.
At least three top law enforcement officials have resigned -- some unwillingly -- from their ranks. Last week, CPD Supt. Garry McCarthy was ousted, and late Sunday, the head of IPRA, which investigates police-involved shootings, resigned. The CPD's chief of detectives also resigned Monday.
"A life was lost here, and that is a tragedy that can't be taken lightly no matter the circumstances," Emanuel said in a statement Monday. "That's why independent investigations are so crucial in these cases."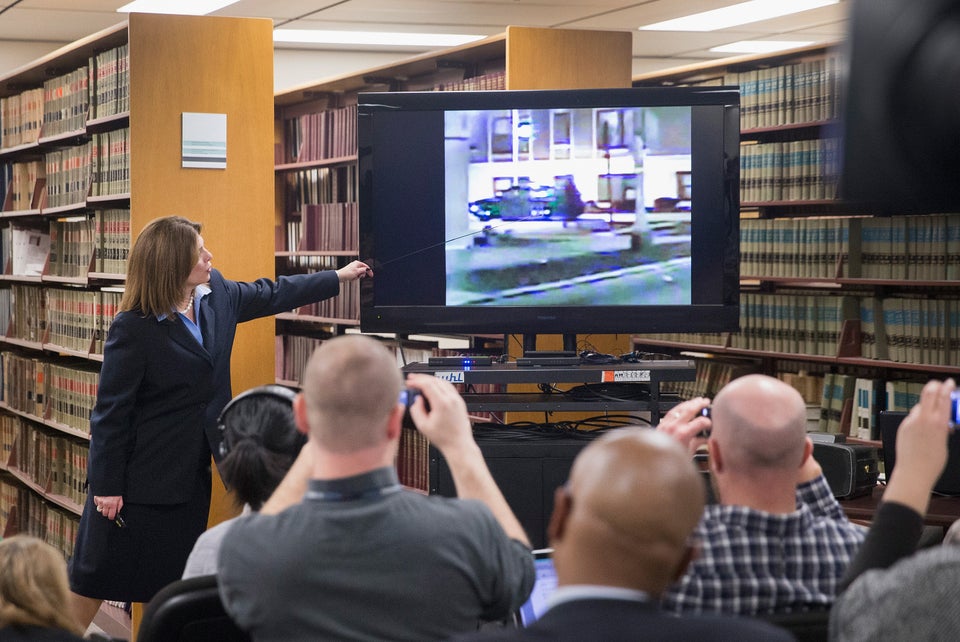 The Ronald Johnson Shooting In Chicago
Popular in the Community