Ronald Poppo, 65, is in critical condition at Jackson Memorial Hospital's Ryder Trauma Center, just blocks from where he was attacked by 31-year-old Rudy Eugene in broad daylight Saturday on the Downtown off-ramp of Miami's busy MacArthur Causeway.
According to CBS, Poppo's arrest records -- mostly for the sort of petty crime common among the homeless -- show he has lived in New York City and New Orleans but suggest he has spent at least a good deal of his time in Miami since 1978. He is not found in Miami-Dade court records after a 2006 trespassing charge.
Strangely, Saturday's savage attack is apparently not the first time Poppo has been seriously injured Downtown. The Miami New Times reports that he was shot in Miami's Bayfront Park by an unidentified person in 1976, spending five days at Jackson. His given address at the time was a local Salvation Army.
Gruesome photos circulating the web suggest that if Poppo survives Saturday's assault, he may do so without much of his face. Hospital employees have so far not been able to contact any of Poppo's family, according to CBS.
"It was not only grotesque, it was just very sad, the amount of blood," Sgt. Javier Ortiz, vice president of the Miami Fraternal Order of Police, told the Associated Press. "It was very sad to see what happened to this gentleman that had his face eaten."
Miami Police have so far disclosed few details about the incident, in which Eugene was shot dead by a police officer. But an eyewitness who was riding his bike nearby told WSVN he flagged down a police officer after coming across Eugene, stark naked, chewing off Poppo's face.
"The guy was, like, tearing him to pieces with his mouth, so I told him, 'Get off!'" said Larry Vega. "The guy just kept eating the other guy away, like, ripping his skin."
But Vega said when the police officer yelled at Eugene to back away, the naked man merely raised his head "with pieces of flesh in his mouth," growled, and began chewing again. The officer then shot Eugene once, and when Eugene continued to attack Poppo's face, shot him multiple times until he was dead.
Cassandra Metayer, who went to middle and high school with Eugene and whose cousin was once married to him, said the attack wasn't consistent with his personality.
"This type of behavior is very unexpected," she told the Herald. "He was a good person, a true friend. He was a nice, outgoing ready-to-help-anybody kind of guy.. I'm not just saying that; he really was that person."
Clarification: This article previous characterized so-called bath salts as "LSD-like," as the drug has been marketed as a substitute for LSD. It is actually a combination of amphetamines.

Watch first responders come to Poppo's aid after the attack: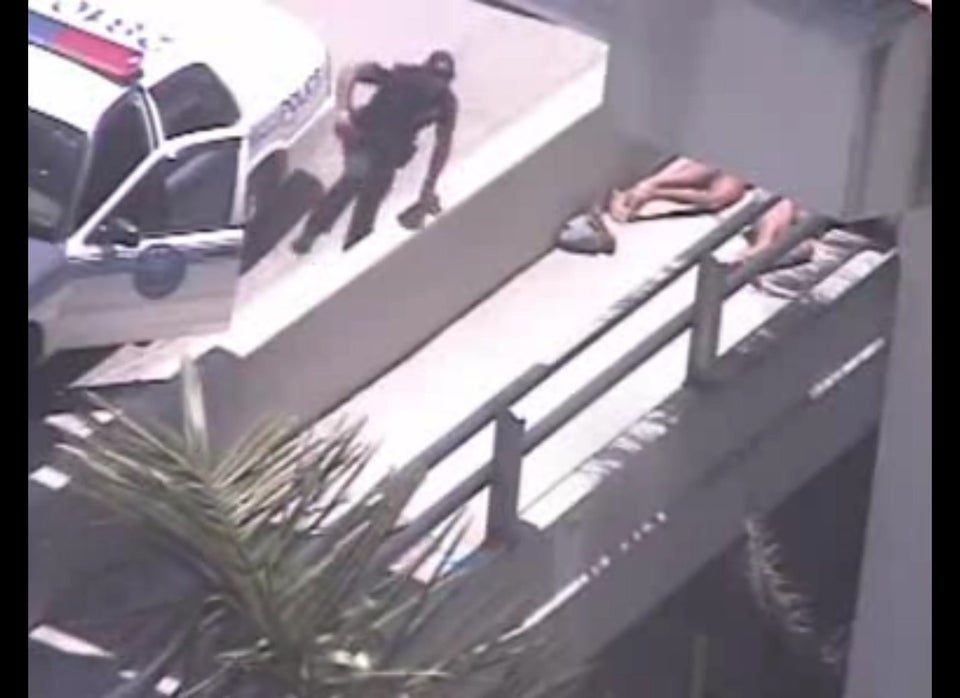 Miami Causeway Attack
Related
Popular in the Community