But one of his Republican predecessors had no problem calling out bigots.
Former President Ronald Reagan spoke to the NAACP's annual convention in 1981 when he was commander in chief, and his comments stand in sharp contrast to Trump's tepid response to racist violence.
Then, Reagan sent a direct message to those "who still adhere to senseless racism and religious prejudice."
"You are the ones who are out of step with our society. You are the ones who willfully violate the meaning of the dream that is America. And this country, because of what it stands for, will not stand for your conduct."
"My administration will vigorously investigate and prosecute those who, by violence or intimidation, would attempt to deny Americans their constitutional rights," he promised.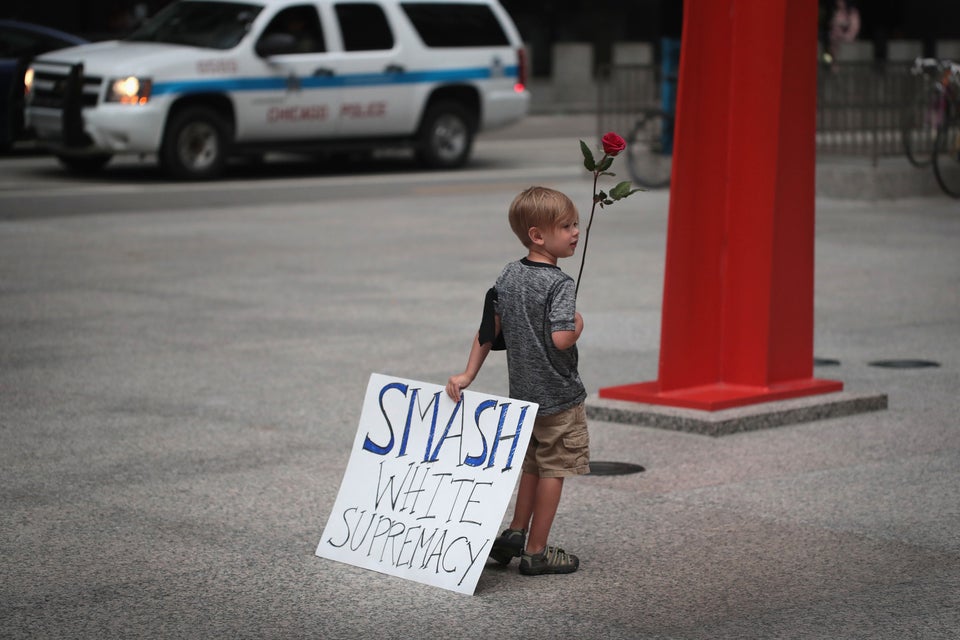 Powerful Signs From Charlottesville Protests Across The U.S.