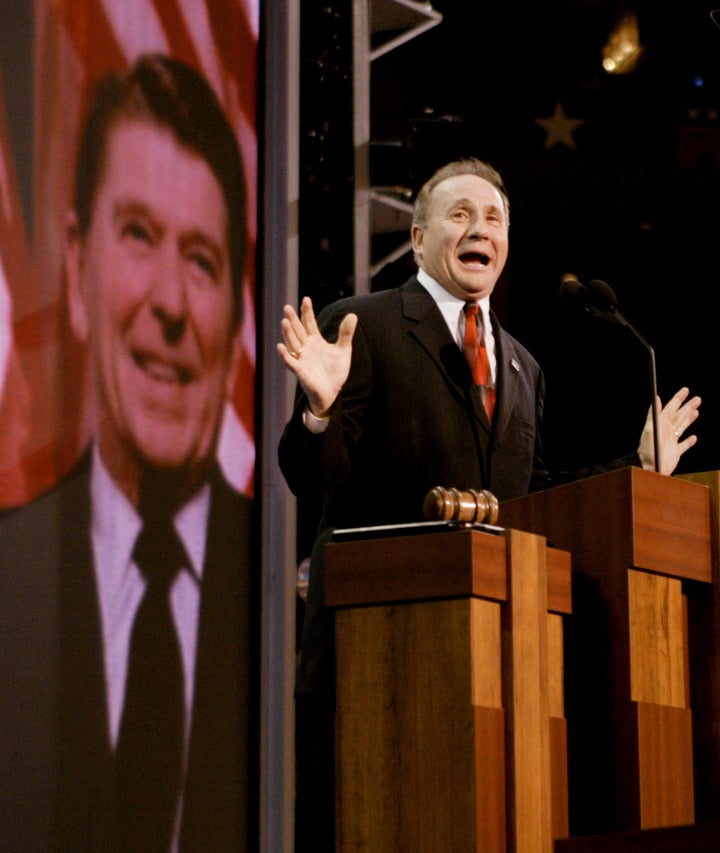 Michael Reagan, a son of former President Ronald Reagan, tweeted Monday that he won't vote for Donald Trump and doesn't think his late father would have supported the presumptive GOP nominee.
Reagan said he wouldn't vote for Trump in the California primary on Tuesday. He followed that tweet with another that said that if his father were alive today, this would likely be the first time he wouldn't back his party's presidential candidate. Ronald Reagan, who remains one of history's most popular Republican politicians, was president from 1981 to 1989. He died in 2004.
The backlash against Reagan's comments came swiftly. In a message to a Twitter user's criticism, Reagan called Trump "an embarrassment."
Today's Republican Party, Reagan tweeted, isn't the same as when his father were alive. "My father would be saying I didn't leave the GOP the GOP left me," he tweeted in response to another critical comment.
Michael Reagan is the president of the Reagan Legacy Foundation, which celebrates his father's accomplishments and advocates for issues he supported.
Popular in the Community