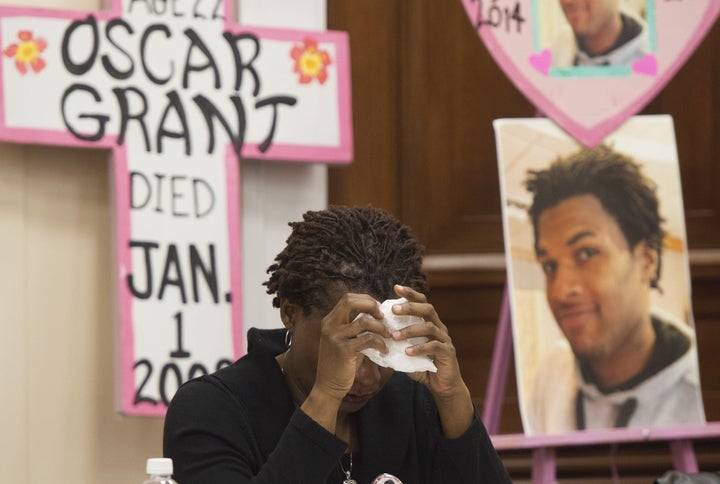 UPDATE, April 18 -- A special prosecuting attorney said Monday that he would not press charges against Ronald Ritchie, the Ohio man who called police in August 2014 to report that a Walmart customer was loading a rifle and pointing it at children. The call prompted officers to enter the store, where they fatally shot John Crawford III, a 22-year-old black man who was holding an air soft rifle he had taken off of a shelf.
Earlier this month, a judge found probable cause to charge Ritchie with making false alarms for providing police with inaccurate information. Although surveillance tapes appeared to show that Crawford was not engaging in the behavior Ritchie had reported to police, prosecutor Mark Piepmeier said there was no evidence to prove the caller knew he was providing false information.
Piepmeier was also in charge of presenting the initial shooting case to a grand jury in 2014. The panel cleared officers of all wrongdoing. Piepmeier said on Monday that the grand jury could have brought criminal charges against Ritchie in 2014, but chose not to.
An Ohio judge found probable cause this week to charge the man whose 911 call led to police officers storming a Walmart and fatally shooting 22-year-old John Crawford III.
The caller, Ronald T. Ritchie, told dispatchers in August 2014 that a black shopper was menacing people with a rifle in the Beavercreek store. However, Crawford was carrying an unloaded airsoft rifle -- a toy that he had picked up in the store -- and talking to his pregnant girlfriend on a cell phone at the time of his death.
Ritchie faces a potential charge of making false alarms for reporting threatening behavior that appears to have been misleading to police. The first-degree misdemeanor carries a maximum of six months in jail and a $1,000 fine. It is now up to prosecutors to decide whether to officially indict Ritchie.
Fairborn Municipal Court Judge Beth Root's decision came weeks after a group of activists filed affidavits claiming Crawford wouldn't have been killed without Ritchie's involvement. They also noted that another shopper, 37-year-old Angela Williams, suffered a medical emergency while fleeing the store and died shortly after the shooting.
Along with their complaints, the group submitted a video that synced audio of Ritchie's 911 call with surveillance footage from Walmart cameras. In it, Crawford can be seen looking at items on a shelf while casually swinging the toy pellet gun. At one point, Ritchie tells dispatchers that Crawford appears to be loading his gun. At another, he says Crawford is pointing the weapon at children.
Root disputed Ritchie's final claim in her finding.
Root also ruled there was not probable cause to bring charges against Ritchie for inciting violence, inducing panic, involuntary manslaughter or reckless homicide.
Attorney Michael Wright, who has represented Crawford's family, told Fox 45 that the family was happy to see some progress in the case, but that the Beavercreek Police Department, not Ritchie, was ultimately to blame for the shooting.
"[Officers] didn't come in and they didn't assess the situation and that's why John Crawford is dead," he said. "Not because Ronald Ritchie made a phone call."
Crawford's death came amid a string of controversial police killings of black men, and helped propel the issue of law enforcement's use of deadly force and the need for reform into the national spotlight.
Police and witnesses to the shooting have claimed that Crawford ignored commands to drop his weapon and "looked like he was going to go violently." The family has contended that Crawford had his back to the approaching officers and wasn't given sufficient time to comply before he was fatally shot. In September 2014, a grand jury ruled that the two officers involved were justified in their actions.
Before You Go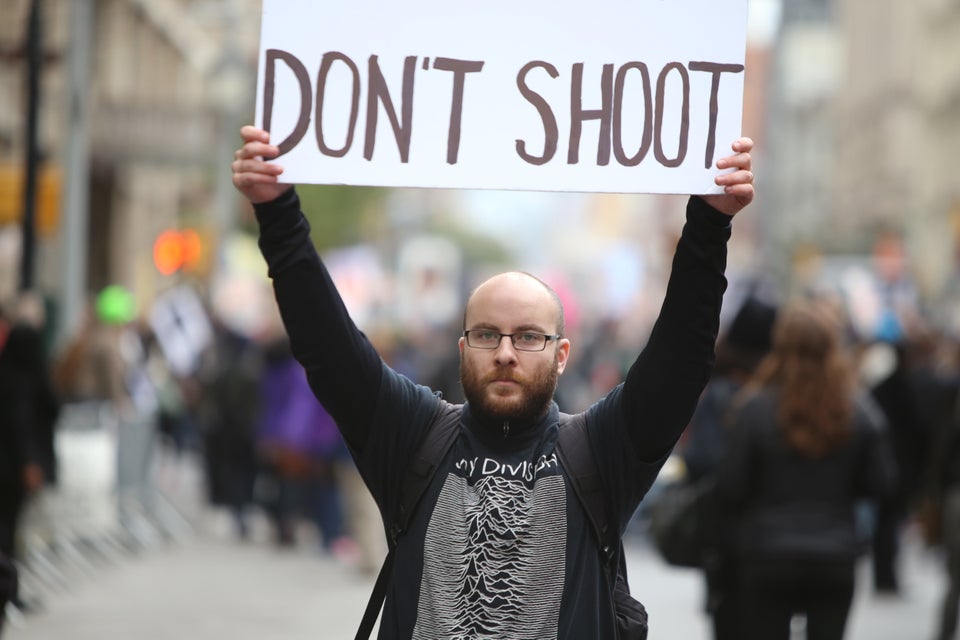 Police Brutality
Popular in the Community