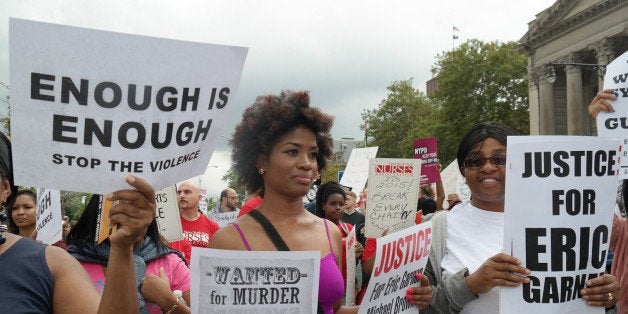 The death of Eric Garner, the Staten Island man who died after being placed in a police chokehold earlier this summer, sparked national outrage over allegations of racial profiling and the use of excessive force routinely employed by officers of the New York Police Department.
The city's medical examiner ruled Garner's death a homicide, confirming the 46-year-old father, who was suspected of selling untaxed cigarettes at the time of his arrest, died from "the compression of his chest and prone positioning during physical restraint by police."
But just four days prior to Garner's death, another man died while in police custody. Ronald Singleton's fatal encounter with police received little attention at the time, but on Friday, the medical examiner's office ruled his death a homicide.
On July 13, Singleton was in a taxi when police say he began acting erratically while high on PCP. The cab driver called 911, and police restrained him by using a "protective body wrap."
Singleton was on his way to a nearby hospital when he went into cardiac arrest and died. Although the homicide ruling does not imply criminal activity, the medical examiner deemed the actions taken by police contributed to his death.
Police Commissioner Bill Bratton and New York City Mayor Bill de Blasio have since defended the officers' actions, insisting authorities followed police "protocol."
In the case of Singleton, no officers have been subjected to any disciplinary action.
Popular in the Community