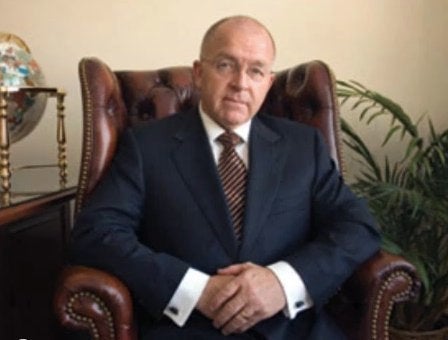 If you thought the end of the world was near, would you pay your taxes?
For Ronald Weinland, 63, the answer was no. Weinland -- who runs a church from his home in Cincinnati, Ohio, and delivers sermons via the Internet -- warned his followers that the world was going to combust on Sept. 30, 2008 and then again on May 27, 2012. But as the world kept spinning, the Internal Revenue Service grew suspicious of Weinland's personal finances.
On June 13, Weinland was found guilty on five counts of tax evasion, according to Northern Kentucky News. He avoided paying more than $300,000 in taxes between 2005 and 2010 by funneling money into a foreign bank account, lying on his tax forms and writing off personal expenses as church expenses, according to the grand jury indictment.
Weinland reportedly defended his actions by telling the jury that the U.S. financial system would collapse before Jesus returned and the world expired, according to Northern Kentucky News .
For someone who thought the end was near, Weinland certainly made himself comfortable. According to Forbes, he lived in a $400,000 home, where he filled his closets with expensive suits, and traveled to Las Vegas for trips he billed to the Church.
Weinland was put on house arrest after posting a $300,000 bond, Kentucky News Now reports. The doomsday prophet might be praying the end of the world will come sooner than May 19, 2013 -- his latest doomsday prediction. He'll be sentenced on Sept. 24 and faces five years in prison.
Watch one of Weinland's sermons below
Related