When Maya Thompson's 3-year-old son Ronan was diagnosed with Stage 4 neuroblastoma in August 2010, she started a blog to document an unimaginably difficult family journey. She had no idea that one of her loyal readers was going to be superstar Taylor Swift -- and that Swift would one day turn the words on that blog, Rockstar Ronan, into song lyrics.
Thompson did find out what Swift's plans were before the rest of the world knew. However, she had to keep them -- and her reaction -- private until last week when Swift debuted the song at the Stand Up to Cancer 2012 telethon. Now, in a new post, Thompson describes what it felt like to receive a call from Swift, hear that her son would be honored in this way, and perhaps most notably, find out that the song would be named "Ronan," for him.
"Everyone is going to know his name," Thompson wrote.
Story continues below photo.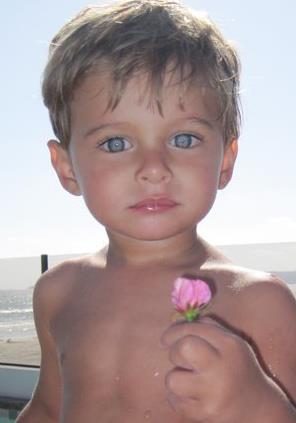 AZCentral reported that Thompson first met Swift in October 2011, when Swift invited her to a concert. The singer continued to read Rockstar Ronan and months later, she left Thompson a voicemail.
On the blog, Thompson wrote about the moment she heard that message, starting with "Hey Maya, it's Taylor Swift...," and what happened when Thompson called Swift back -- "tears started pouring down my cheeks." She was completely overwhelmed with emotion, finding out that Swift had not only written the song, but would be performing it at the telethon.
I was on the phone with one of her people, that has been so kindly guiding me through all of this. I was sitting on our bathroom floor, next to my bathtub where I used to love to bathe you. I said to Taylor's friend, "I have so many questions, but do you know what the biggest one is? I don't even know the name of the song. Can you tell it to me?" He paused for a minute. "I can tell it to you, but I'm just going to make you cry more." "Hit me with it," I said. "I'm ready." It was quiet for a few more seconds. "Ronan," he said.
Thompson went on to detail the experience of watching Swift at the telethon. The moment before the song began, Thompson said she didn't feel ready to hear it. And then, Swift started playing guitar and singing the lyrics. "I think I left my body at this point," Thompson wrote. "I couldn't even focus on the words that were coming out of Taylor's mouth."
There wasn't "a dry eye in the house," Thompson told AZ Central. While she also found the song difficult to listen to, Thompson wrote about the tremendous impact the song has had on her and the effect she hopes it will have on listeners.
I'm not used to feeling anymore. That is the gift [Swift] has given to us. A way to keep you alive in the hearts of millions, that I would have never been able to reach. She is giving so many, the gift of you and our story, that is so worthy of knowing.
It didn't take long for Thompson's dream for the song to come true -- "Ronan" hit No. 1 on the iTunes sales chart by Sunday. The song's proceeds will go to cancer-related charities. After Ronan passed, the Ronan Thompson Foundation was created and has since been dedicated to finding a cure for neuroblastoma.
Thompson told AZCentral that since "Ronan" topped the charts, she's been pinching herself. "It's ... putting a face to childhood cancer that we didn't have before. Nobody wants to talk about childhood cancer. It's too sad. But the sad thing is there are 46 kids diagnosed a day and seven of those kids will die a day. It's sad that no one wants to pay attention to that. And I think now that she's taken this stand, it's just going to do incredible things for the awareness," she said.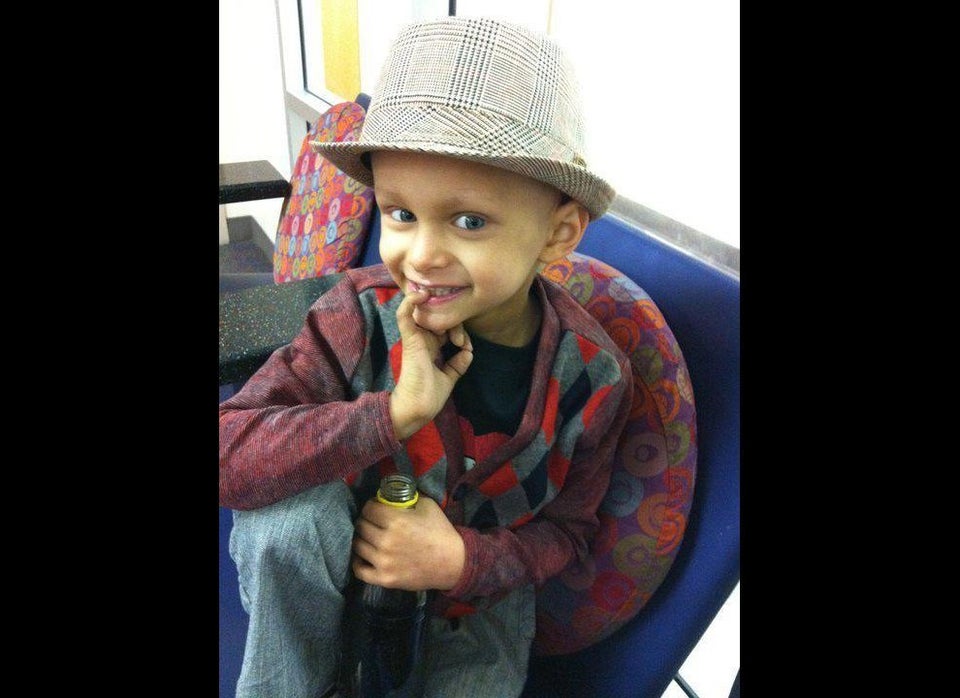 Ronan Thompson and His Family