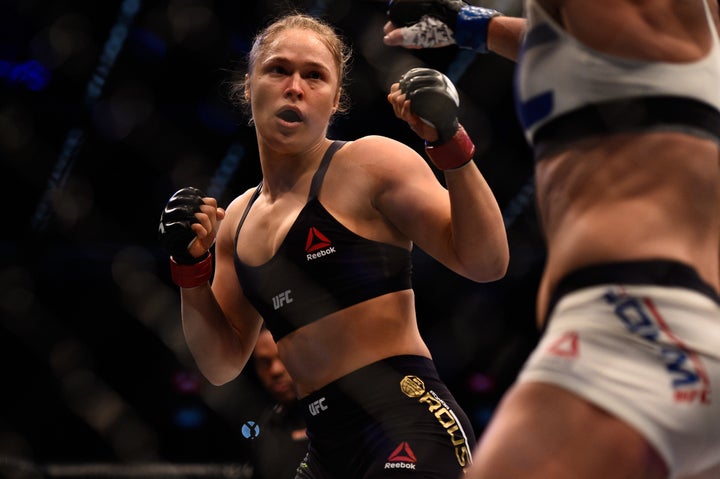 It's been just over three weeks since a blow to the head in Melbourne, Australia, sent Ronda Rousey toppling to the ground, rendering her beltless and devastated, inharmoniously rushed to the hospital and shipped back to the United States. By her own words, her loss to Holly Holm was embarrassing, heartbreaking and a failure, as both her fall to the floor and her fall from grace were mercilessly mocked in the public eye.
But in her first interview since that myth-busting defeat, Rousey told ESPN's Ramona Shelburne that while she's still "grieving," her mind is set on a comeback, and she's ready to put it all on the line for the chance to avenge her loss and be the one to send Holm, this time, tumbling to the ground.  
"I need to come back," Rousey told Shelburne on Nov. 27. "I need to beat this chick. Who knows if I'm going to pop my teeth out or break my jaw or rip my lip open. I have to fucking do it."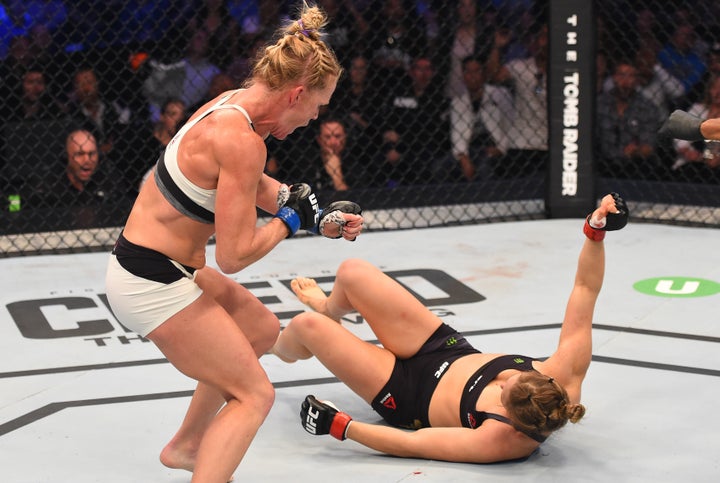 Rousey doesn't like that -- she likes being in control, as any interview of her from over the years makes abundantly clear. So she knows that if she wants to tell her own story, if she wants to rewrite her own ending, she's going to need to face off with Holm once more, pushing forward all of her chips, playing double or nothing with her legacy on the line.
"[How I'm remembered is] all going to be determined by what happens in the rematch," Rousey told Shelburne. "Everything is going to be determined by that. Either I'll win and keep going or I won't and I'll be done with everything."
Rousey admitted that it won't be without trepidation that she steps into the octagon next time -- "I'm always fucking scared" -- but, in her mind, the prize of revenge outweighs the price of fear, and the question of "Will she fight again?" is all but rhetorical.
"Of course" she'll lace up again, she stated. "What else am I going to fucking do?"
PHOTO GALLERY
Holly Holm Knocks Out Ronda Rousey At UFC 193
Calling all HuffPost superfans!
Sign up for membership to become a founding member and help shape HuffPost's next chapter