Whether she's in the ring or on the red carpet, Ronda Rousey sure knows when to launch a perfectly timed attack.
The UFC women's bantamweight champion won the "Best Fighter" award at Wednesday night's ESPYS, beating out Floyd Mayweather Jr., who won the award in 2014. Holding her ESPY and looking directly at ESPN's cameras, she delivered an impeccably smooth verbal jab at Mayweather -- one that she's been waiting to serve for over a year.
"I wonder how Floyd feels being beat by a woman for once," she said. "I'd like for him to pretend to not know who I am now."
It was an undeniably badass move from Rousey. But the interesting thing is how long she had the line in her back pocket.
Rousey pointed out that she would've kept waiting to make the verbal jab at Mayweather if she didn't win "Best Fighter."
"I waited a whole year to say something. And you know what? If I didn't win 'Best Fighter' this year, I would have waited two years or three years," she said.
She admitted that her shot at Mayweather was two-fold. With an upcoming bout against Bethe Correia to sell, she jumped at the chance to score a few headlines to help promote the fight.
An undefeated Rousey (11-0 MMA, 5-0 UFC) will take on Correia, who's also undefeated (9-0 MMA, 3-0 UFC) at UFC 190 on August 1 in Rio de Janeiro.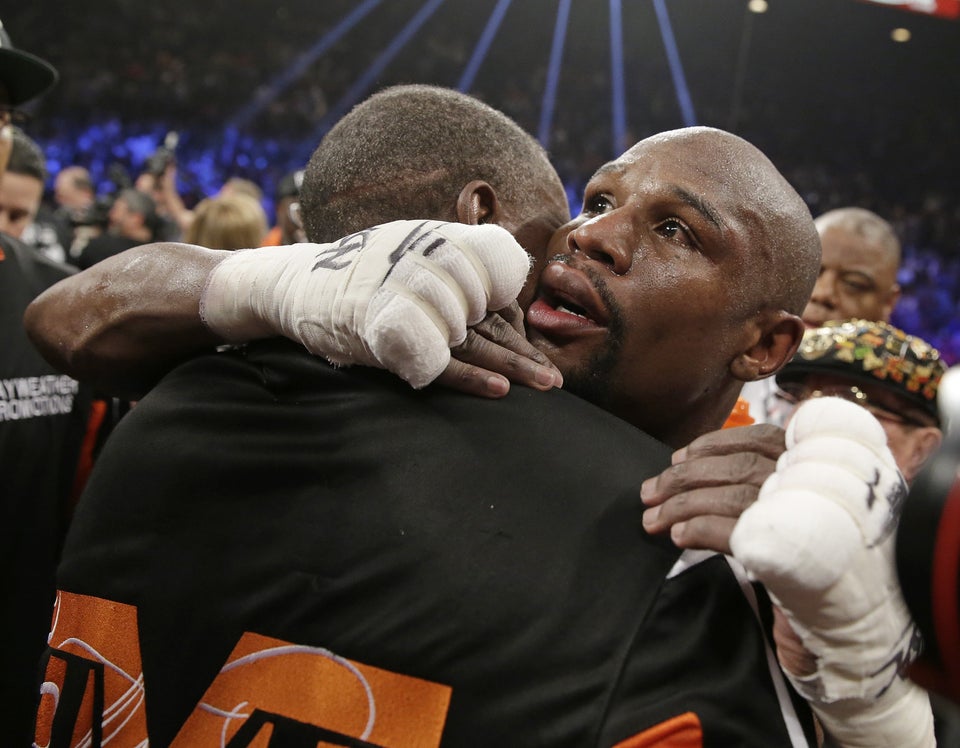 Floyd Mayweather Jr. vs. Manny Pacquiao
Popular in the Community