In a Reddit AMA on Monday night, the UFC women's bantamweight champion was asked if she could beat the boxer "in a ruleless fight."
Her response (emphasis hers):
Floyd is one of the best boxers of all time. He would definitely beat me in a boxing match. I unfortunately don't get into "matches". I fight for a living. In a no rules fight, I believe I can beat anyone on this planet. Boxing is a sweet science with strict rules that I respect very much and aspire every day to improve at. But you said ruleless fight, and that's my honest answer.
The comment comes just days after Mayweather took a verbal swipe at Rousey.
"I've yet to see any MMA fighter, or other boxer, make over $300 million in 36 minutes," Mayweather said on ESPN's "SportsCenter" on Thursday. "When she can do that, then call me."
The two have been trading verbal jabs for more than a year, with Mayweather famously saying, "I don't even know who he is" when asked about her last summer.
Rousey got some sweet revenge last month, beating Mayweather for the "Best Fighter" award at the ESPYs.
Rousey also referred to his history of violence against women in May, telling Access Hollywood the two would probably never fight "unless we ended up dating."
During the AMA session, Rousey was also asked about the possibility of facing fellow MMA fighter Cris Cyborg.
"(S)he's just waiting to be offered enough money to get her ass kicked ('cuz she knows she'll get her ass kicked)," Rousey said, adding: "I would like me kicking her ass be my retirement fight but whether she steps up or not I'll walk away undefeated and happily ever after regardless."
The comments about Mayweather and Cyborg were just a small part of the lively AMA in which Rousey spoke about everything from her favorite sandwich (Bay Cities Godmother) to her favorite movie ("Leon: The Professional") to her favorite Pokemon (Mew).
She even shared some words of inspiration for women: "For any woman trying to break into a male-dominated career, I'd say the greatest thing you can do is always keep in mind that you always have the right to be there."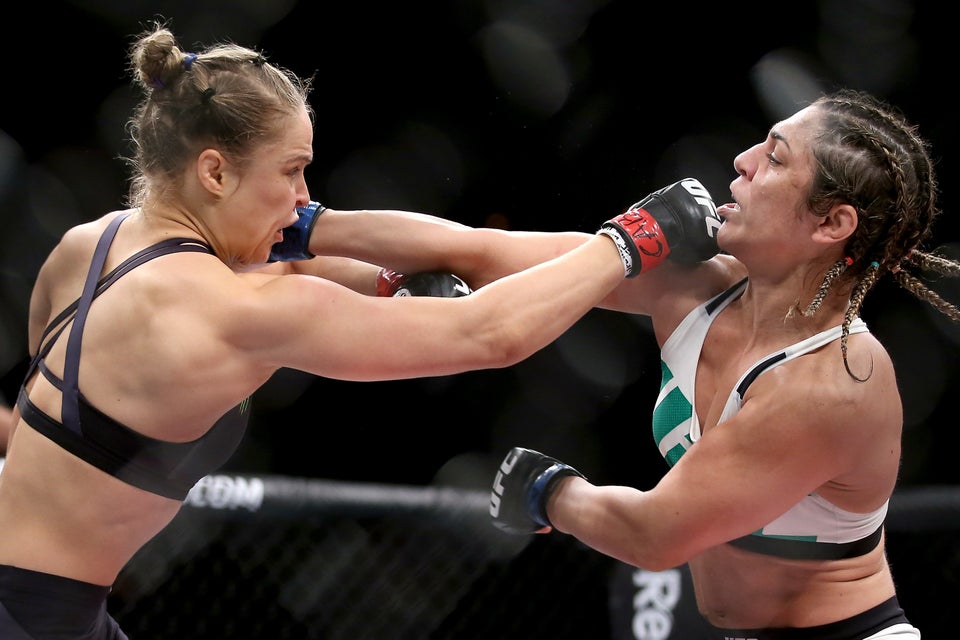 Ronda Rousey Beats Bethe Correia In 34 Seconds
Support HuffPost
The Stakes Have Never Been Higher
Related
Popular in the Community