The "unthinkable" has happened: Former women's bantamweight champion Ronda Rousey has been defeated.
In what's been called "the biggest upset" in Ultimate Fighting Championship history, Rousey was knocked out by 34-year-old Holly Holm in the second round of their title bout in Melbourne on Sunday.
Holm, a former world champion boxer from New Mexico, delivered a powerful kick to Rousey's head 59 seconds into the second round. The blow sent Rousey toppling to the canvas.
Rousey, a former judo Olympian, was reportedly whisked to the hospital following her knockout loss to receive treatment.
MMA Fighting's Ariel Helwani said that Rousey had a "busted lip," but "no serious injuries."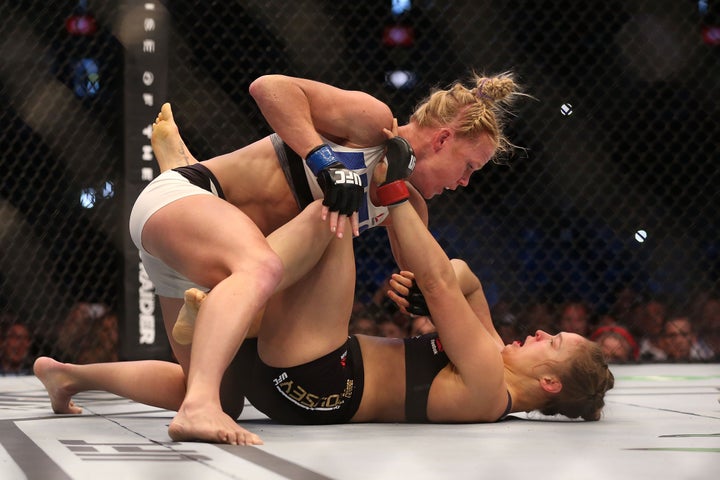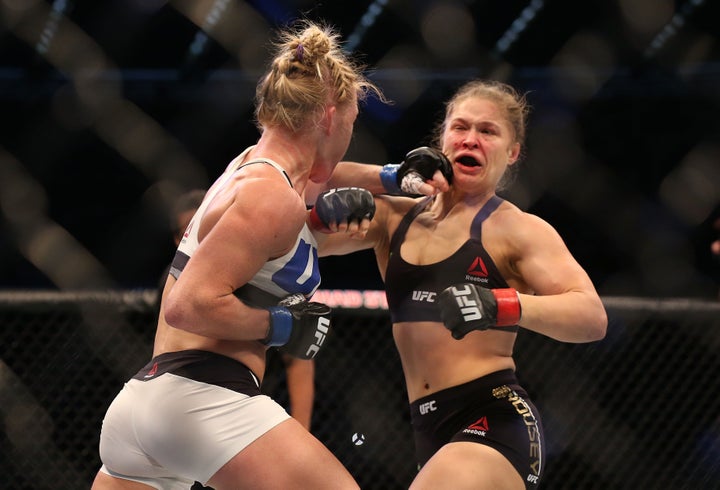 Holm, the new bantamweight title holder, now has a 10-0 record in the UFC.
"I had so much love and support I just thought, 'How can I not do this?'" Holm said from the ring on Sunday, per AP. "This right here is priceless."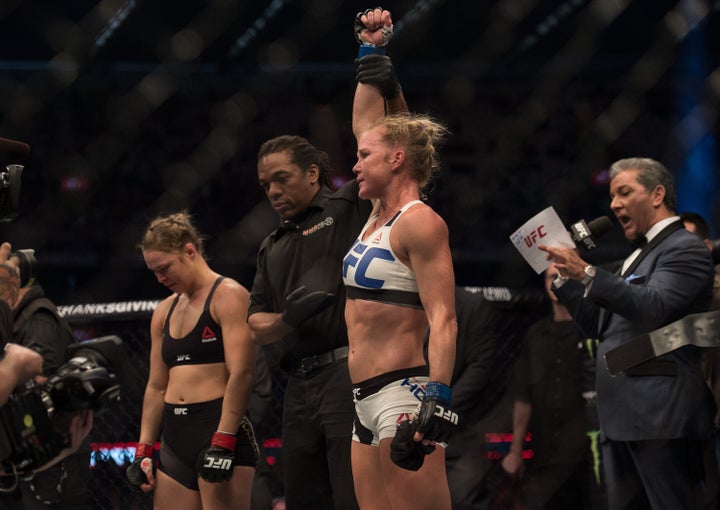 Rousey had been a heavy favorite to win on Sunday.
Related