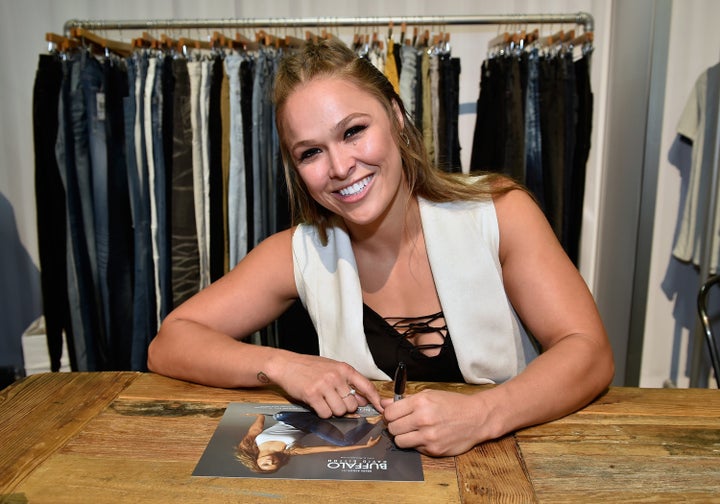 Diaz's suspension is a result of him testing positive for marijuana for a third time. Lots of people think the suspension is ridiculous. But Rousey, a close friend of Diaz's, took it one step further on Wednesday, saying she doesn't think marijuana use should be penalized at all.
"I'm against testing for weed at all. It's not a performance enhancing drug. And it has nothing to do with competition. It's only tested for political reasons," she said.
Diaz and many more athletes who regularly smoke marijuana use the drug for non-competitive recreational purposes. Diaz himself is a card-carrying medical marijuana patient in California. But in making its decision, the NSAC effectively stripped away all context behind Diaz's possible marijuana usage, charging him like a cheater when he's really just another fighter in pain -- a point that infuriated Rousey on Wednesday.
"If one person tests for steroids, that could actually hurt a person, and the other person smokes a plant that makes him happy, and he gets suspended for five years. Whereas a guy who could hurt someone gets a slap on the wrist. It's not fair," Rousey said, also adding that she believes marijuana testing is an invasion of privacy.
Taking all of this into consideration, Rousey was defiant in her support for Diaz and her disdain for marijuana testing, closing out her speech by declaring, "I think we should free Nick Diaz."
The Most Influential Marijuana Users
Related