A few years ago, the UFC fighter went to the movies to see Juno. But throughout the course of the movie, a girl who was sitting behind her repeatedly kicked her in the head. Rousey didn't react at first. But after she asked her politely to stop and the girl kicked her again, Rousey reached back, grabbed one of the girl's Ugg boots, and threw it across the theater. That prompted the girl's boyfriend to step in and, when the guy shoved her, Rousey started to beat the crap out of him.
Rousey wasn't finished, either. When she started beating up the first guy, one of his friends jumped in and attempted to grab Rousey by the neck. But she picked him up and threw him over her shoulder before finishing the first guy off. Juno was a pretty solid movie. But it sounds like what Rousey did to those two guys was way better than what was taking place on the big screen.
Listen to Rousey talking about the incident during an interview with Jimmy Kimmel. How amazing is this girl?
Before You Go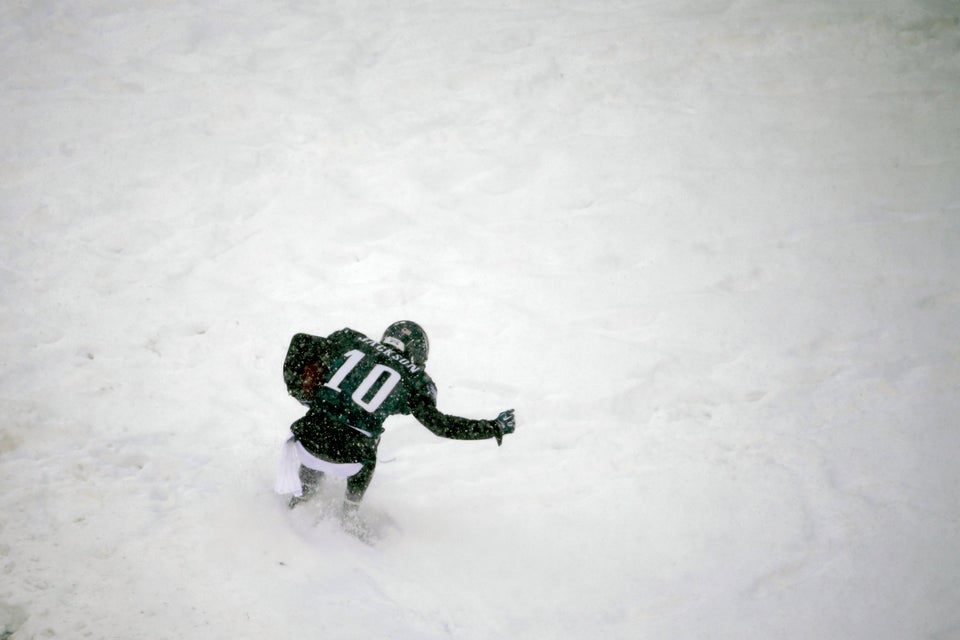 Best 2013 Sports Photos
Popular in the Community