In the wake of her physical and proverbial fall to Holly Holm at UFC 193 last November, Ronda Rousey's despair cut so deep that she contemplated suicide, the former UFC champion recently told Ellen DeGeneres.
"I was literally sitting there and thinking about killing myself and that exact second I'm like, 'I'm nothing, what do I do anymore and no one gives a shit about me anymore without this,'" Rousey explained on the episode of DeGeneres' show that will air Tuesday.
In the November bout, a Holm kick to the head sent Rousey crumpling to the floor -- a knockout that lost her her title in an "unthinkable" fashion.
It was only the sight of boyfriend Travis Browne and the reminder of the future they may share together that made her push through.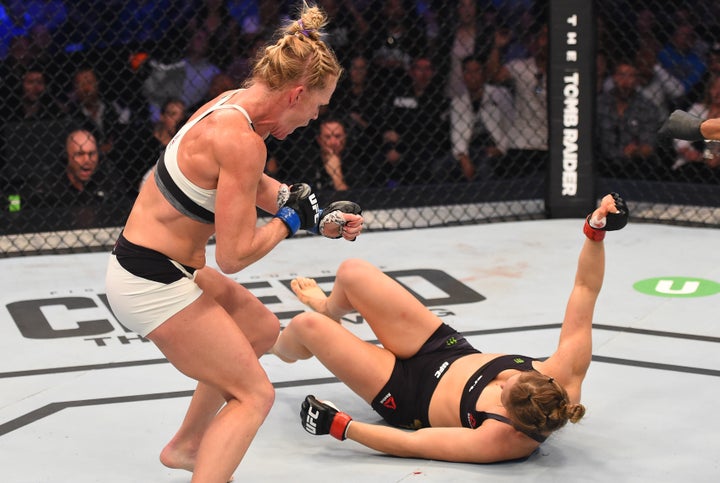 Rousey's public appearances following the upset in Australia have been sparse. First spotted covering her fight-battered face at Los Angeles International airport days after the bout, she's slowly made her way back into the public eye. Her first major post-fight interview was with ESPN's Ramona Shelburne the day after Thanksgiving, during which she admitted to being "really fucking sad."
For Rousey, the foreseeable future is all about making sure she is physically and mentally in the right place to take the next step forward.
"I did a lot of thinking and I was like, 'Why did this happen?'" she continued. "I do believe all the best things come from the worst things. Every worst thing that happened in my life resulted in the absolute best things ... [So I'm thinking] maybe just winning all the time isn't what's best for everybody."
" ... Everyone has their moment of picking themselves off the floor ... Maybe I just had to be that example of picking myself up the floor for everyone [else], maybe that's what I'm meant for."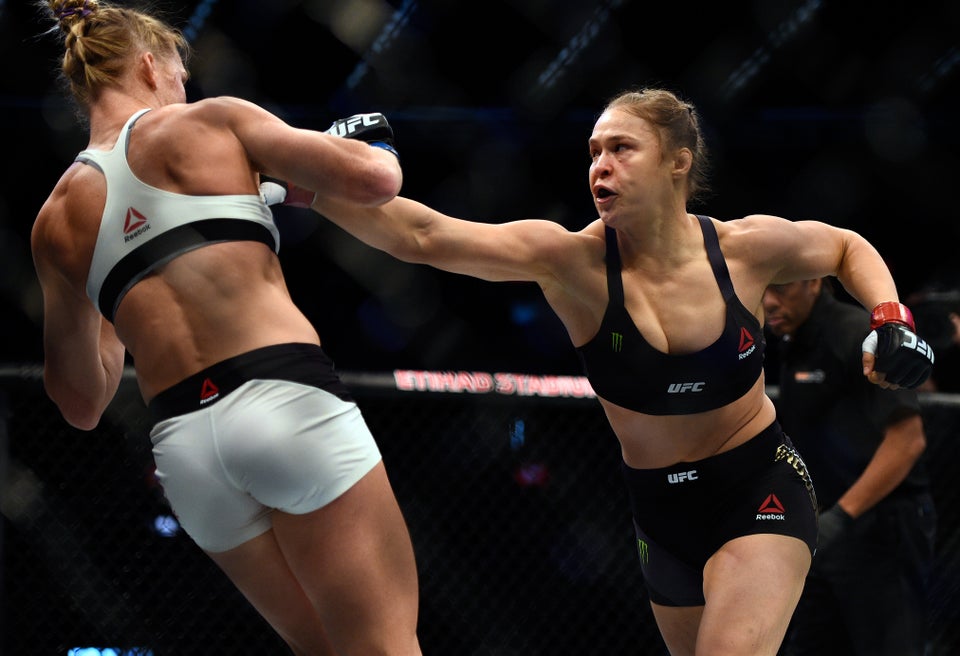 Holly Holm Knocks Out Ronda Rousey At UFC 193