Two years ago, Ronnie Brower weighed close to 700 pounds and wasn't expected to live past the age of 35.
Now -- more than 600 visits to the gym later -- he's lost 425 pounds and has no plans to stop anytime soon. All thanks to a deep desire to change his life, a friend on Facebook who put him in touch with a personal trainer -- and the music of Taylor Swift, who he's hoping to meet when he goes to see her play in Cleveland on June 3.
The inspiring saga was recounted by Joe Bufano, a friend of Brower's and his former high school teacher, in a video posted on YouTube last week which has since gone viral. (Watch the video below.)
"Hi Taylor, I hope this message gets to you," Bufano says at the beginning of the video. "I'm sending you this to share with you a story about one of your biggest fans... who has made some huge changes in his life. I'm taking him to see you in concert on June 3 in Cleveland ... I really want to make your concert special for him. I'm hoping you can help me do that."
The video then launches into Brower's story, tracing it from the first day of his transformation -- when he had to use a hand bike at home because he was unable to leave his house -- all the way through day 600, often with Taylor Swift playing in the background. (Brower often worked out to the tune of "Shake it Off" and "Style," Bufano told Syracuse.com).
"I was big in high school, but as soon as I got out, I started gaining more and more weight by eating," Brower told No Barriers USA, a people-empowering nonprofit. "Then I got depressed, and that's what led to pills and alcohol. ... I didn't feel I had a purpose in life. I'd sit there in my room and cry, to be honest with you. Cry at night for hours at a time, just not knowing if I even wanted to be here anymore."
Brower says he couldn't leave his house for the first 100 days of his weight-loss journey because he couldn't really walk. "It was really tough in the beginning," he told No Barriers, recalling the grueling effort, "but I pushed through it."
In addition to getting in shape, Brower says his tireless effort has opened his eyes to his purpose in life: Helping others who are in a similar situation.
"I know there's tons of other people that need help too," he told No Barriers, "and I can do that."
Before You Go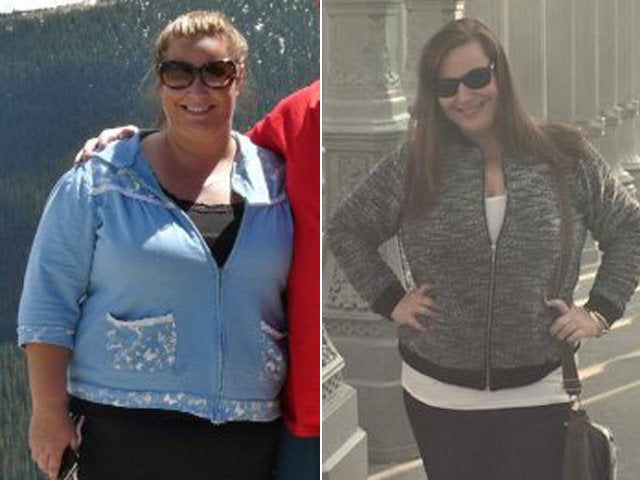 Weight Loss Success Stories