Jackson, a rear admiral in the Navy, withdrew his name from consideration to lead the VA last week amid a Senate Veterans Affairs Committee investigation into allegations that he created a "hostile work environment" and improperly distributed medication. He was also accused of "excessive drinking on the job" and crashing a government vehicle.
It's unclear if Jackson will remain on staff at the White House medical unit or if he'll depart the administration.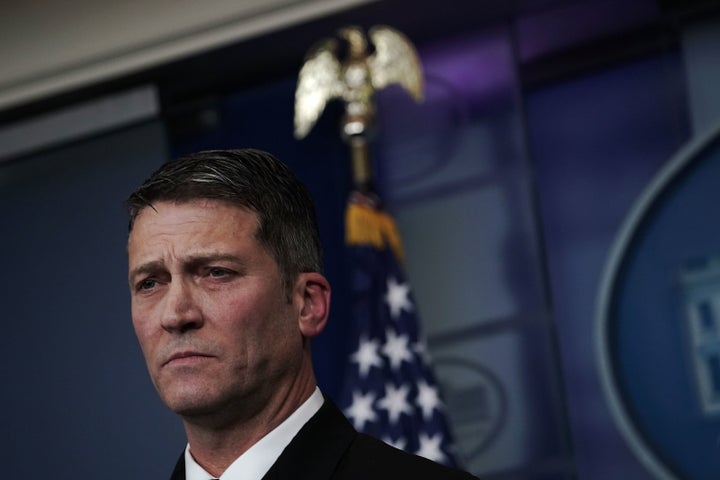 Dr. Sean Conley, a veteran of the Navy who took over as Trump's personal physician as Jackson pursued the VA nomination, will continue in the role.
Jackson has been a White House physician since 2006. He has denied the charges first made public by the office of Sen. Jon Tester (D-Mont.), calling them "completely false and fabricated."
"If they had any merit, I would not have been selected, promoted and entrusted to serve in such a sensitive and important role as physician to three presidents over the past 12 years," Jackson said in a statement last week.
But the nomination had already drawn skepticism from some lawmakers who worried that Jackson's lack of experience would imperil the government's second-largest federal agency.
Tester's office has yet to release any documents supporting the accusations against the doctor. Last Friday, the Secret Service said it had uncovered no evidence related to a specific charge that agents had intervened when Jackson allegedly tried to bother then-President Barack Obama during a 2015 overseas trip.
Trump pounced on that news during a rally on Saturday, warning Tester that he knew "things" about the senator that he "could say, too ... and if I said them, he'd never be elected again." In a post on Twitter, Trump also called on Tester to resign:
Jackson is still up for a promotion to become a 2-star admiral. Senators will consider the allegations before awarding it, The Times reported.
Popular in the Community