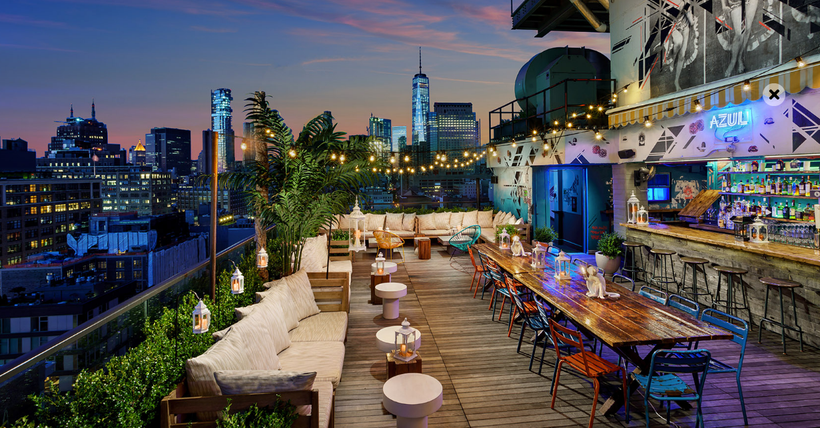 We're New Yorker's. We love good food, we love good booze, and damn it, we love good city views. Even after living here for years or for a lifetime, a little pinch is needed to remind us that we live in one of the greatest cities. A rooftop bar in the summer is an excellent escape from the madness on and below the streets. For some reason, it just seems quieter up there. The pace feels slower. The community feels lighter— air and a cocktail can do that for a group of people. Even though New York can make us all feel crazy every once and while, the fact is it's an amazing place to call home. Why not experience all that beauty from above?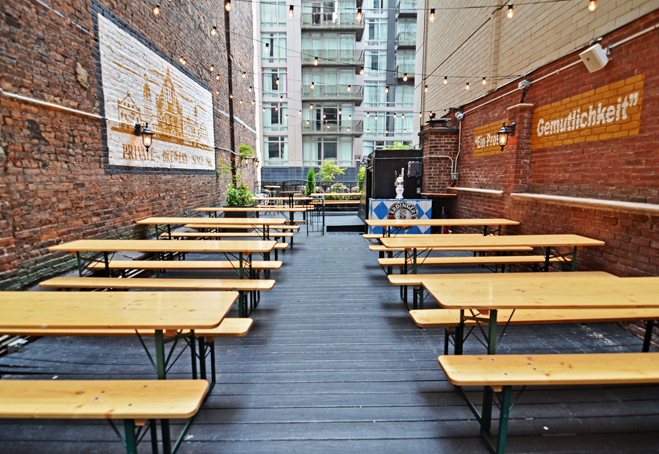 Craft beer lovers, rejoice! Tavern 29 is the perfect place to go if you're into craft beer. New York took a while to get on the craft beer scene—it is a cocktail city after all—but Tavern 29 has been known for its eclectic and extremely large selection of beer. Boasting 28 different draft lines, both Belgian and IPA drinkers will love this place. There are plenty options for both, and for those of you who don't drink Belgians or IPA (but really, who are you), their taps offer lagers, porters, stouts—you name it. The rooftop is pretty bangin' too. Set low amongst the skyline, the bar is sandwiched between two high-rising brick buildings, giving it a secluded, yet still open vibe. Exactly the kind of place your typical craft beer aficionado flocks to: exposed brick, niche artwork, string lights. You know what I'm talking about.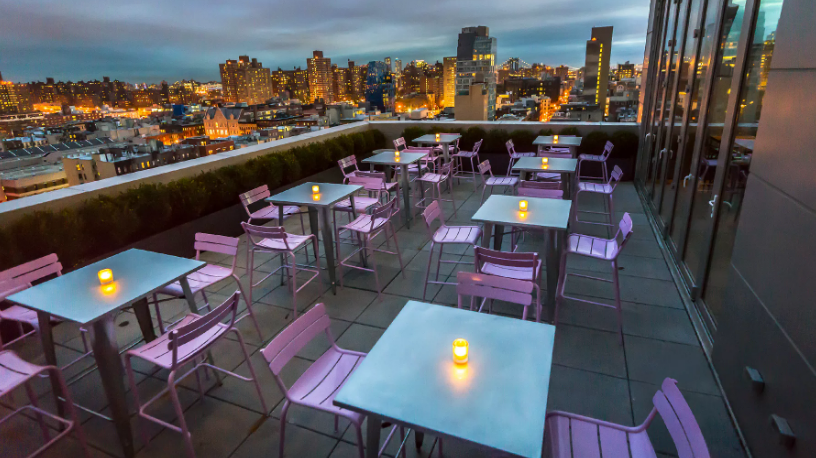 Trust New York to churn out a bar called Mr. Purple. The name alone evokes an art scene—for some reason it reminds me of Prince (may he RIP). This LES staple set at the top of the Hotel Indigo offers remarkable views of downtown Manhattan. The bar has an airy feel, with loft-like spaces inside and a huge open outdoor seating. In addition to slinging world-class cocktails, Mr. Purple doubles as a summer oasis: it has―and I'm not kidding―a bar pool. If that isn't enough to convince you, I don't know what is. So, grab your suit, grab your wallet, and get your drink on. This is one you don't want to miss.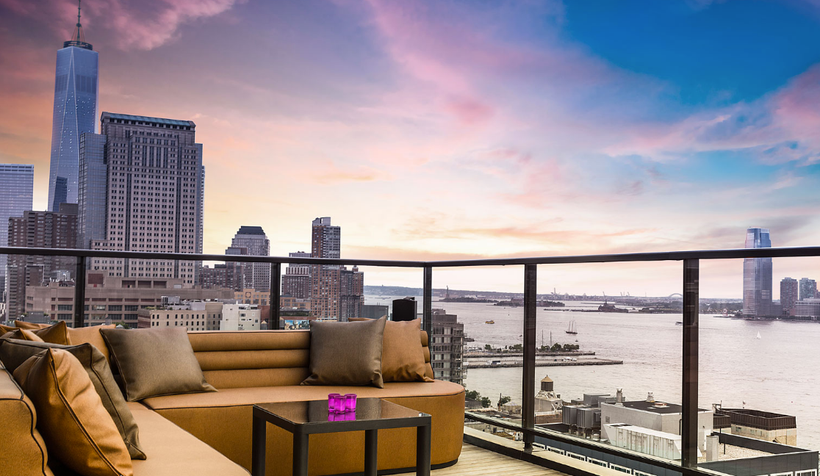 Want to impress your client? Or, better: want to bribe your client? Bring them here. Hugo's might be one of the hippest upscale bars this city has to offer. With sweeping views of the Hudson, Statue of Liberty, and Freedom Tower, you'll impress your out-of-town guest so much with your sophistication and trendiness, even they will be instagramming. How could they not? When you combine that with decadent hand-crafted cocktails and super-mod décor, the place practically begs for its own hashtag. 
Calling all HuffPost superfans!
Sign up for membership to become a founding member and help shape HuffPost's next chapter
This post was published on the now-closed HuffPost Contributor platform. Contributors control their own work and posted freely to our site. If you need to flag this entry as abusive,
send us an email
.