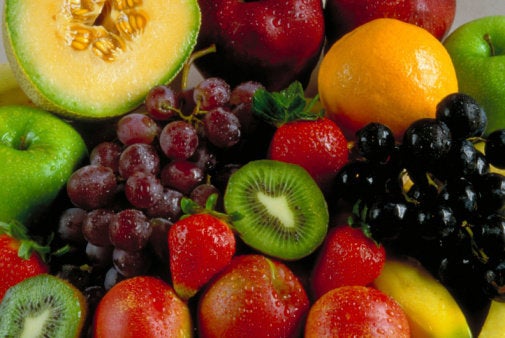 Monday morning at Uncommon Ground, our interns Joseph and Josh picked 12 pounds of snap peas from our roof. Picking, washing, weighing and delivering (by putting them in the walk-in refrigerator for the chefs to use) took perhaps half an hour. By that evening, diners at our annual Brew Masters dinner were munching on those very same peas. Pretty fast, huh?
The produce served at, say, a McDonald's may have traveled hundreds of miles and been stored in warehouses for days at a time both before and after processing and packaging. By comparison, this seems ploddingly slow. So why is McDonald's called fast food when it takes the food so much longer to get to the customer?
Questions like this reflect a healthy skepticism about our food systems that seem to be growing from the Slow Food movement.
As an idea, Slow Food began with a small but passionate resistance to the proliferation of fast food (initially, the opening of a McDonald's in Rome) and has grown into a worldwide movement supporting and promoting small, local, and traditional foods and food producers. Since then it has become an international organization with 100,000 members in 132 countries. In their words: "We believe that the food we eat should taste good; that it should be produced in a clean way that does not harm the environment, animal welfare or our health; and that food producers should receive fair compensation for their work." Well said!
All this has been on our mind this week for a couple reasons, you see. Our annual Brew Masters dinner is thrown as a benefit for our local chapter: Slow Foods Chicago. But even more exciting is a piece of news that came across the transom: owners Helen and Michael Cameron were accepted as delegates to Terra Madre.
Terra Madre is Slow Food's international conference held every other year in Turin, Italy, convening thousands of farmers, chefs, educators, scientists, and activists from all over the world. Furthermore, Slow Foods assists all the delegates with the costs and logistics of attending the conference so that people who may not be able to travel on their own budget can still come. It's a model that helps to build an exceedingly diverse community all together in the same place to share their knowledge and passion for traditional foods. Can you imagine? A friend of ours who went to the last Terra Madre confessed that it brought him to tears.
The way we see it, Uncommon Ground behaves as a miniature model for this ethic. We grow food for ourselves on our microscopic farm, where the grower (myself) and the consumer (chef Brian Millman) work together to plan and plant. Moreover we use the farm as an educational and outreach tool, inviting hundreds of people to our space to introduce to how a food system works, start to finish.
The Brew Master Dinner is a food example. Weeks back the chef asked me to grow him some microgreens, and I obliged. A week ago, I let him know we'd have some snap peas for him to use; he incorporated them into the menu. On the night of, we invited everyone up to the rooftop for a pre-dinner reception where we talked to folks about the ABCs of what we're doing up there: from amendments to bee swarms to certification. We raised our glasses to it all: growing, cooking, eating, and educating.
As always, you're welcome to come by and see our little model of a food system. Fridays, from 4-8pm the roof is open during our farmer's market. Hope to see you then!
3rd Annual Farmer Friday Farmer's Market Every Friday 4-8pm from June 4th through September 24th.
Featuring Kids Music at 5pm followed by the Honky Tonk Happy hour from 6-8pm
Located in the parking lot of Uncommon Ground, Devon.
Tour the nation's first certified organic rooftop farm.
Rooftop Farm Tours Every Friday 4-8pm.
Vendors through the summer:
Harvest Moon Organic produce and CSA
Bark Bark Club Pet Services
Recycle Me Organic T-shirts
Robinson's Beef
Goose Island Brewery
Rain Organic Vodka
Casa Noble Organic Tequila
Girasole Vineyards (the organic wines of Charlie Barra)
360 Vodka,
Half Acre Brewery
Templeton Rye
Hum Botanical Spirit
Metropolitan Brewery
North Shore Distellery
Slow Food
and more...