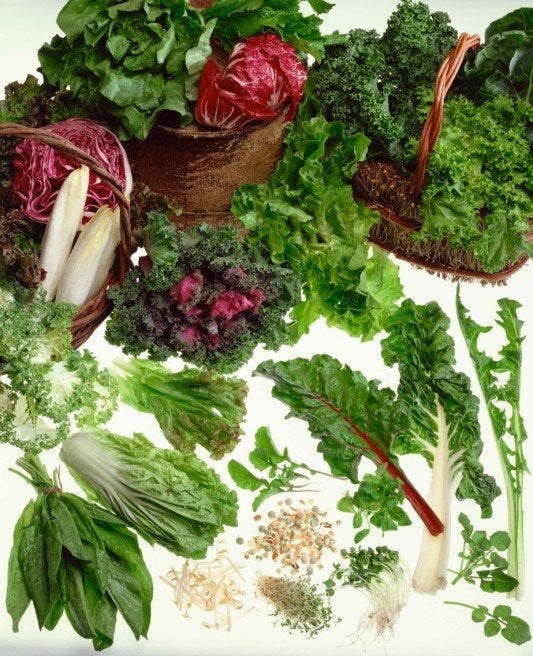 Some people hate talking about the weather, as if it was only spoken of when all other conversation topics had been exhausted. Not gardeners and farmers. For growers, the weather is a constant source of attention. Weather brings your largest successes and setbacks. For farmers it's the difference between a bumper crop and a failure, the difference between paying your mortgage or not.
A week or two ago, all us Chicago growers were asking when it was going to warm up. May was, overall, gray and rainy, and while the average temperature for the month was only slightly cooler than average, these numbers were buffered by a strange heatwave at the beginning of the month. 17 days out of the month were below average and it rained 21 days, too.
To a degree, every growing environment, whether patio garden or large orchard, has its own climate. Growers have to get used to that climate and adjust their growing to suit its idiosyncrasies. Up on the rooftop, we have additional exposure and generally brisker winds than our neighbors with backyard gardens. Furthermore, with our growing in elevated planter boxes, the soil temperature isn't stabilized by the mass of the more soil around it, meaning our soil temperature fluctuates even more than at ground level.
By the end of May, our greens were taking off while our tomatoes looked beleaguered and sad. The lettuces in particular looked beautiful. Back in January, Chef Chris Spear and I selected three specific varieties that he wanted to use: Spretnak, a dark green, tight head of upright leaves; Sylvesta, a lighter, fluffier head of more delicate leaves; and Forellenschluss, a German red-streak variety (more on Forellenschluss can be read herein a blog post I did for the Neighborhood Writing Alliance.) We've been harvesting them at the end of the week and running them as a single-varietal salad special on Friday or Saturday nights. And they sell out quick!
But the cool spring was short-lived. In the last couple days of May, it began to heat up, and Chicagoans thought we might have a summer after all. Then, just this week, the mercury shot up. At an official 96 degrees, Tuesday was the hottest day in four years, not even a full week into June, and Wednesday was about the same.
And of course, the micro-climate on the rooftop quickly responds to this change. Just as the cool, windy weather in May was exacerbated by the rooftop environment, the same is true with the heat. Now, all of a sudden, the heat-loving plants are perking up and the lettuces are looking stressed out. We're crossing our fingers for rain, both to break the heat and bring a much needed influx of water to our babies.
The farmers' market in my neighborhood, Logan Square Farmers Market, just got going last week and I swung by to look at the goods. The first market of the season is always exciting and I stopped to say hi to the folks at City Farm. Their collards, chard, kale and chioggas were beautiful. And even though there was tons to talk about, of course, we talked about the weather.
You should come by and see how our veggies are doing. We offer tours for $5 every Wednesday during lunch. We also are starting our summer gardening class series this Friday. We're starting off with sub-irrigated planters this Friday, June 10th.
More information and complete schedule of rooftop farm events, click here." target="_hplink">here.