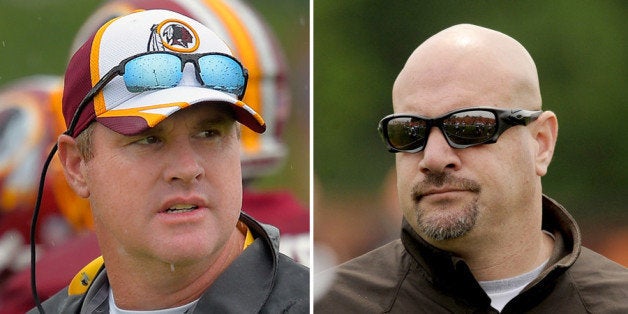 The NFL has become a win-now, "what have you done for me lately" league. Head coaching jobs, as a result, have become a revolving door of fresh faces and boy wonders (Lane Kiffin or Chip Kelly, anyone?) and 2014 is no exception. We have a laundry list of recycled coordinators and first-time head coaches to watch out for this season. Let's take a look at all four and what we can expect for their opening campaigns.
Mike Pettine, Cleveland Browns Pettine, who was coaching high school football as recently as 2001, enters a very challenging situation. Josh Gordon, his All-Pro wide receiver, likely will be suspended for the entire season, leaving him with veteran Nate Burleson as his best deep threat. Who will be throwing deep is another question, though. Rookie Johnny Manziel is the face of the franchise, but is he actually ready to start? The organization has been bullish on third-year man Brian Hoyer, a former undrafted free agent who played surprisingly well last season, amassing more than 600 yards and five touchdowns in three games. The 47-year-old Pettine comes from Buffalo, where he served as the Bills defensive coordinator last season, leading a unit that ranked 20th in the league in points against. The good news for him is that the Browns haven't won a playoff game in two decades.
Mike Zimmer, Minnesota Vikings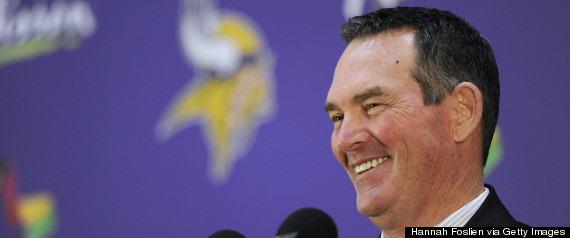 Zimmer inherits great talent on the offensive side of the ball, namely with All-Pro running back Adrian Peterson, a rising star in tight end Kyle Rudolph, and emerging star Cordarrelle Patterson, one of the youngest, most dynamic receivers in the league. In fact, the Vikings have 10 former first-round picks, seven of whom were drafted in 2012 or later. But young talent can often morph into rudderless, undisciplined play. Zimmer's challenge is to do what the fired Leslie Frazier could not: find consistent quarterback play and a decent defense. Rookie Teddy Bridgewater would likely benefit from OC Norv Turner, who has long been considered an offensive guru, but Zimmer also runs the risk of bringing him along too soon. Either way, we know that Christian Ponder and Matt Cassel are mediocre football players and neither of them is the future of this team.
Jay Gruden, Washington Redskins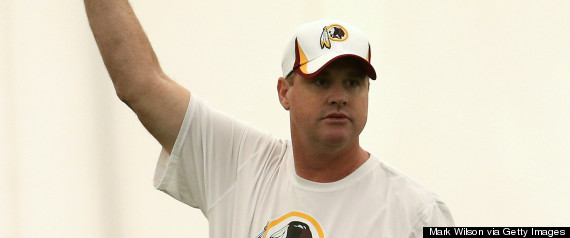 Gruden has Redskins fans thinking postseason, and for good reason. Despite not winning a playoff game with Andy Dalton in Cincinnati, Gruden as the Bengals OC demonstrated a real knack for offensive innovation and for maximizing Dalton's skill set. Perhaps Gruden's most important challenge is restoring the career of Robert Griffin III, who endured a miserable sophomore slump amid questions about his surgically repaired knee. RG3 is infinitely more talented than Dalton, and with newly minted speedster DeSean Jackson on the perimeter, along with Pierre Garcon, Jordan Reed and Alfred Morris, he has a litany of weapons. Gruden, the team's third head coach since 2008, almost surely will guide Washington to more than the three-win total of last season, but the NFC East is beatable right now, and anything less than the playoffs would likely be a disappointment.
Bill O'Brien, Houston Texans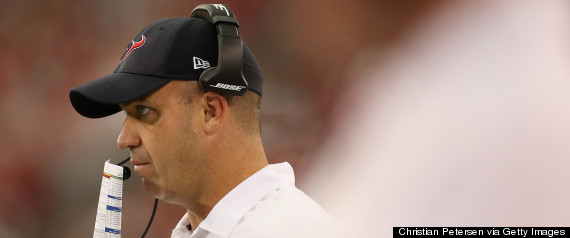 For a team coming off a 2-14 record, the Texans have oddly high expectations. Remember, it was this time one year ago that they were deemed Super Bowl dark horses. Pick-six machine Matt Schaub is long gone, as is the dominant 1-2 running game of Arian Foster and Ben Tate, who signed with the Browns. O'Brien, however, entered a completely dysfunctional situation at Penn State and did quite well, winning seven games in his final season. But his replacement is the underwhelming Ryan Fitzpatrick. O'Brien's saving grace is a defensive line featuring All-Pro J.J. Watt and top overall pick Jadeveon Clowney. The two could form one of the most devastating defensive duos in the game, and it could happen right away if Clowney is focused.
Email me at jordan.schultz@huffingtonpost.com or ask me questions about anything sports-related at @Schultz_Report and follow me on Instagram @Schultz_Report. Also, be sure and catch my NBC Sports Radio show, Kup and Schultz, which airs Sunday mornings from 9-12 ET, right here.
REAL LIFE. REAL NEWS. REAL VOICES.
Help us tell more of the stories that matter from voices that too often remain unheard.