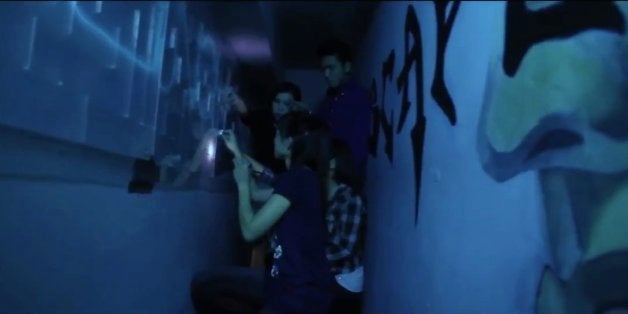 In the game, players pay to be locked inside a maze of dark, eerie rooms with only a few clues to help them escape, according to China Daily. Players must use a variety of skills to break free before the allotted time runs out. The challenges are designed around themes ranging from hospital scenarios to murder scenes to supernatural mysteries, according to Kotaku.
When real-life escape rooms were first brought to China, some gamers were skeptical, even frightened.
"A lot of people initially thought our club presented a life-death situation," Peter Huang, founder of Beijing's Takagism Club, told The Global Times right after the club launched in 2012. "Although some scenarios seem terrifying, we only make them appear like that to enhance the experience."
The games were so successful that new locations began opening up across China, in cities big and small, according to Want China Times. In the southern city of Shenzhen, for example, the first escape game location opened last August, and seven new game locations quickly followed.
"These real-life escape games can help guys and gals who stay at home on their computers and iPads all day to experience real social circles," Tian Xiaochuan, who owns two room escape game stores in Jinan, told Want China Times.
Earlier this year, The South China Morning Post said the real-life escape games are a hit among "[h]ighly stressed students and overworked young professionals." Sometimes the excitement becomes a bit much, though, and players get so invested that they tear down equipment or decorations inside their "fake" prisons, as Zhu Yumeng, chief operating officer of Beijing room escape game site Taoquan told China Daily.
Below, Freeing HK advertises some of its popular escape scenarios:
Support HuffPost
The Stakes Have Never Been Higher
Related
Popular in the Community