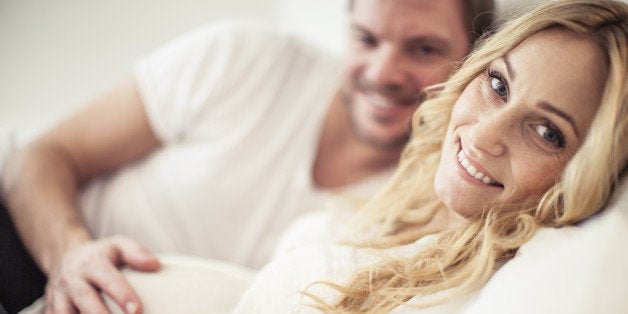 Regardless of whether you live on a grand estate in the hills of California or a small apartment in the heart of New York City, setting up a nursery for two can be quite a challenge. If your room is large, you want to make it homey without feeling spare. If your room is small, you want to have just the basics so it can be as functional as possible.
Here, you'll find some of the best tips around so that you can have the Goldilocks of all twin nurseries. We want you to have the one that is juuuuust right!
As you begin planning your nursery, think about the type of person you are and the type of people you imagine your twins being. Are you artsy? Are you modern? Are you industrial? Every nursery doesn't have to be filled with teddy bears and baby dolls. Your children's room can reflect your family style and values. Do what feels natural. If that means painting a mural of your version of Picasso's Three Musicians for your triplets' room, go right ahead! You have our permission.
When you start thinking about furniture -- cribs, to be specific -- think about your twins and their sleeping arrangements. On average, Twiniversity families stated that their twins slept in the same crib for 10 weeks. Remember, no pillows, blankets, toys or anything else that can pose a danger to your babies. Just your two little tots in swaddling blankets and you are all set.
Speaking of cribs, when you decide how many you are purchasing, I'd like to recommend that you look at the ones that are simply cribs -- not the ones that turn from a crib into a toddler bed into a full size bed into Optimus Prime! If you buy a crib and nothing more, when it's time for your children to graduate to toddler beds, getting them involved in the process will make them much more likely to sleep in it. If you are simply removing a side of the crib, that's not making your twins feel much like "big kids".
Yes, you will need a changing table. Don't think that you can change up to 20 diapers a day on the floor, bed or chair. Having a good changing table will save your back from a lot of chiropractor visits. When purchasing this big ticket item, go for a full-size dresser that has the flexibility to be used as a changing table as well. However, if you do invest in a traditional table, once the twins are done with it, you can repurpose it into something totally different.
Think Outside the Baby Store
Traci Zeller, of Traci Zeller Designs, and fellow twin mom, encourages parents to think outside of the typical baby stores when planning nurseries. "Buying vintage furniture is a wonderful way to purchase quality products that cost less than new pieces. Painting mismatched pieces the same color can help create a more uniform look. However, please make sure that all vintage items you buy for your babies meet current safety standards and contain no lead paint. Sure, this may sound like a big project, but maybe this is the way that we can involve our other family members in the process. If Grandpa is good at sanding, this is the job for him."
Just because you are having twins doesn't mean you need two of everything. Two cribs, two bouncy seats and two car seats are a must, but skip the double bathtubs, double baby swings and double stationary entertainers. You can always get extra items if necessary, but if you are short on space, stick to one of everything but the items I listed above to play it safe.
No matter if you have a 30x30 palatial room or a 10x10 cramped space, you need to think about the layout. Architect and friend Sabrina Lupero-Reichert, also a fellow twin mom ,said, "Spatially arrange the room so that there are different corners for various uses that fall under either passive or active activities. For passive activities, create a quiet, peaceful sleeping corner and a passive reading corner. For active, create a dressing/changing table area, a dress up corner, an arts and crafts table, a drawing corner with chalkboard and cooking corner." As your twins get older this will help them have dedicated areas for sleep and play. This will also come in handy when cleaning up after them. If all the toys are in one corner, you can clean up quicker.
Finally the last, and most important piece of planning your nursery is to remind you to secure all furniture to the wall. We have had Twiniversity families suffer tragedies from neglecting to take the simplest of baby proofing steps. It's never to early to secure your items to the wall and ensure that your room is 100% baby proof. Please don't neglect even the smallest items.
We hope these few quick tips help you create the twin or triplet (or even quad) nursery of your dreams!