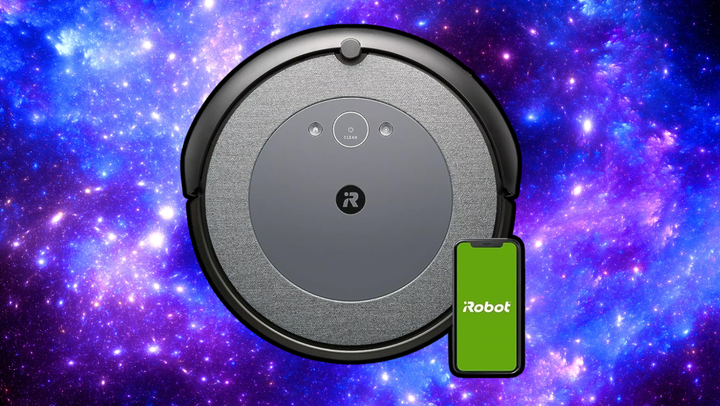 HuffPost and its publishing partners may receive a commission from some purchases made via links on this page. Every item is independently curated by the HuffPost Shopping team. Prices and availability are subject to change.
We may not have flying cars, but we do have the Roomba. One model of this famous robo-vacuum is on sale for almost 30% off for a limited time, and it's a cleaning upgrade that anyone who needs one less chore to worry about will want to take advantage of (myself included).
Roomba says this powerful i3 EVO robot vacuum has 10 times the cleaning suction of the brand's previous 600 series models to make sure it zaps up mess efficiently and completely. Plus, it's able to detect the areas of your home that are dirtier — including high traffic areas such as your entryway — to ensure those places get an even more thorough clean.
It's also designed with a smart mapping feature that allows it to learn the contours of your space. This enables it to clean more efficiently, plus gives you the ability to send the vacuum to a specific room at your command (and it'll actually listen, unlike your children).
It's an engineering feat that one reviewer writes is so sophisticated, the machine really should cost more. We're glad it doesn't.
I've seen Roombas work wonders in homes with dogs and cats, where the shedding is simply too much to keep up with. This model has multiple rubber brushes to help you keep up with shed hair whether you have carpet or wood flooring (and the brushes are specifically designed not to get tangled with fur).
The best part about this Roomba? It helps make daily life more manageable by taking vacuuming off the hands of folks who are already overworked or dealing with stress; as one reviewer notes, they just set their Roomba to clean while they're out and return home to a clean floor. Frankly, it's an investment that just keeps giving back.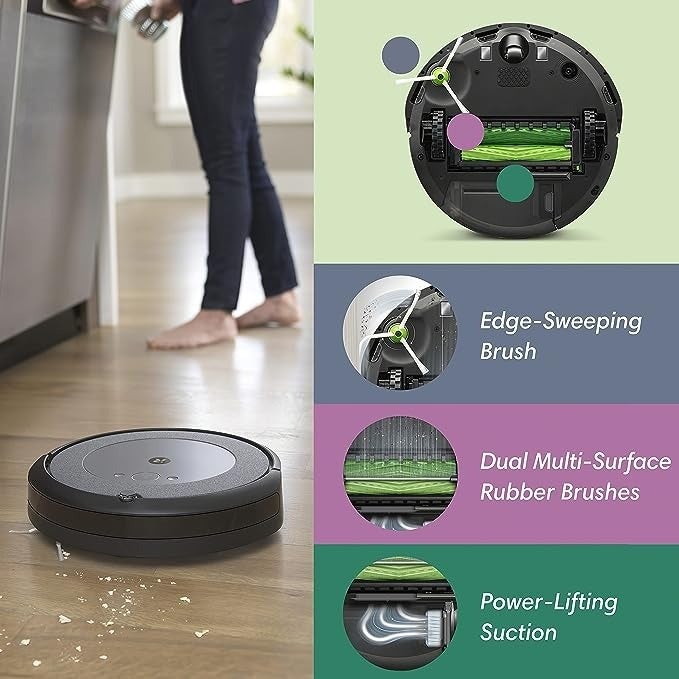 Promising Amazon reviews:
"I have to say that IRobot is the way to go. We tried other vacumes before getting this one and there is a reason they are the number 1 robot vacume. The suction is great and with a dog with longer fur it does a terrific job at getting it all. You need to clean the rollers and the side swipe piece to get the hair out everry once in a while but they make it easy. The only thing I wish they would do is to allow more than one map to be saved for different rooms." — Phantom Pilot 1

"...The carpets themselves look fantastic after the Roomba goes through the house... I really didn't expect it to be able to clean the accumulated dust under the beds. It did fantastic! Of course, its little debris area filled up rapidly, and several times, when cleaning in areas that had not been vacuumed in a long time. It took two and three times running under beds before they were really clean underneath and the dust bin didn't fill up. After the initial cleaning or two, even under the beds and throughout the entire house can be cleaned usually without having to empty the dustbin. All I can say is I'm glad my wife wanted this for Christmas! Roomba has been a great cleaning asset to our house!" — Ray O (This review was edited for length. Read the full review.)
"This is truly one of the best robot vacuums on the market! I know because I've tried them all! Very rarely encounters challenges that it cannot overcome. It is a bit aggressive. Use caution if you have light objects on the floor, such as breakable vases, etc. Suction sufficient enough to even pick up quarters dimes, nickels, and pennies! Easy to configure. I'm still trying to figure out how this amazing device is able to navigate and find its way home. It seems to actually think on its own! Very rarely encounters any obstacle that it can not overcome. Alexa friendly and you can even give this devil a name!" — JohnyLonnie
"Please do not expect this machine to clean your entire house, tuck your children to bed and do your laundry. Let's be realistic, we bought it because we wanted an irobot vacuum without paying over a thousand dollars. If you need a vacuum to meet your high sky expectations, please purchase their new iRobot j7 model, it's over one thousand dollars. As for me, this vacuum takes one more thing of my plate. It mapped out my first floor, I have set up schedules for it to clean at random times of the day, I love the rubber rollers instead of the brush, it cleans in an orderly manner (yes, it might bump a few times here and there), it sends me alerts when it completes a cleaning schedule, alerts me when something is wrong, most importantly, it helps me keep the dog hair off the floor. I have two chihuahua mixed breeds and they shed a lot. I rarely see hair now. Now when it's time for me to mop, all I have to do is wait until it's done cleaning the entire first floor then I start mopping myself 😊. Do not expect your machine to work wonders when you empty out the bin 1 time a week. It's best to take care of your vacuum and empty it out daily. If you know deep down inside your house is always in need of sweeping please empty it out several times a day. It helps out the machine work it's best. Overall I am so stocked. This machine is great!" — Dama G (This review was edited for length. Read the full review.)
Popular in the Community