OMG ROONEY MARA WORE A COLOR.
Why all the black and white, Rooney? Why the severe hair? Why the constant sad face, like your clothes are upsetting you?
But we can all praise the fashion gods, because Rooney snuck in a red carpet appearance at the Santa Barbara Film Festival over the weekend for which she actually wore a color.
It was green. It was in the form of a dress. And we loved it.
Alas, the gloriously colorful moment was short-lived. Today at an Oscars luncheon, Mara was back to black, with dark pants and shirt topped with a crisp white blazer. She looked fresh, sophisticated, fashion-forward... and totally unexciting.
Oh well. It was fun while it lasted. Check out Rooney's verdant fashion moment below... and her plethora of black, white and gray styles in the slideshow.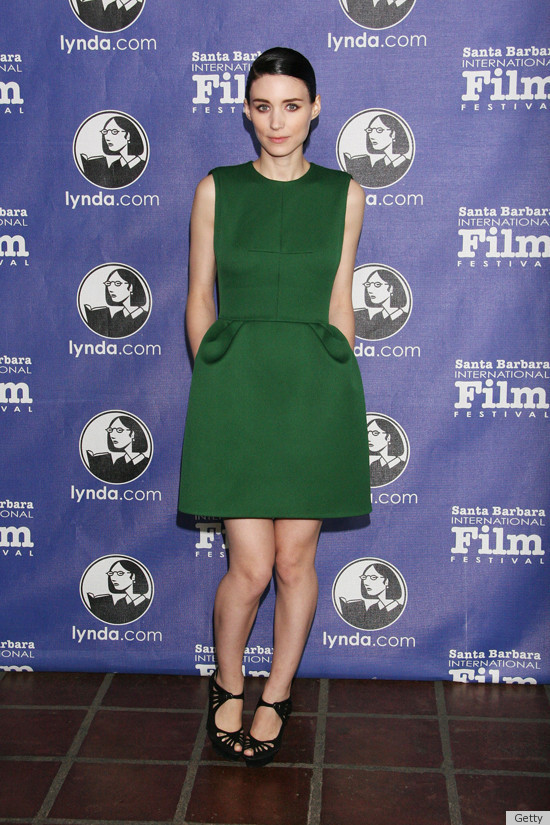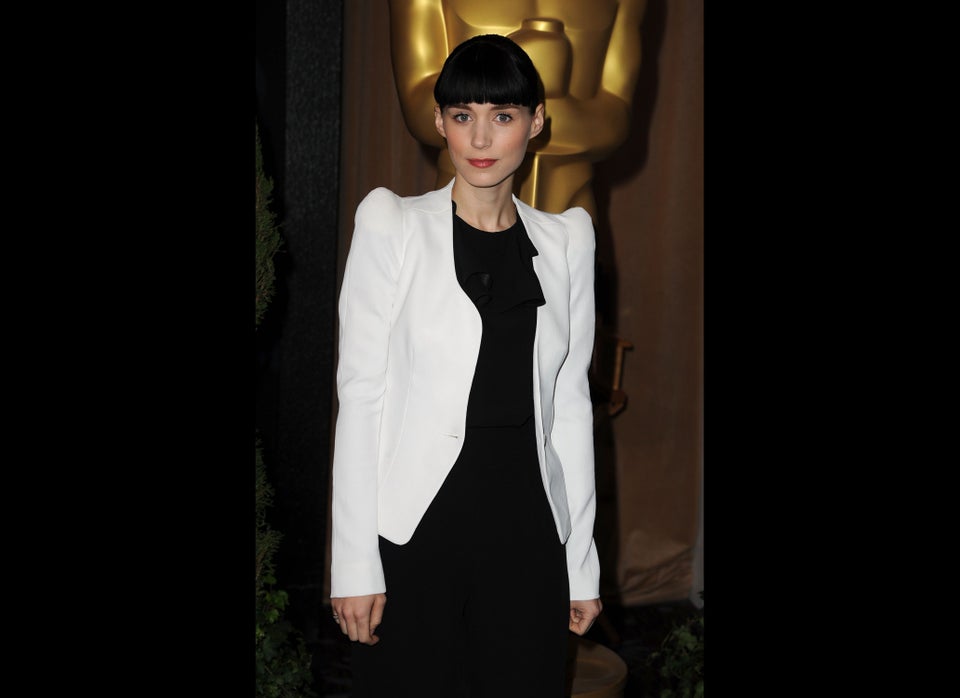 Rooney Mara <3 Black and White