The 27-year-old attended a charity gala during the 2012 Dubai International Film Festival wearing a dress that definitely warranted a second glance. The black, sleeveless number featured an entirely sheer bodice with a single strip of fabric to cover her chest. We're sure double-sided tape was involved, but it's still not exactly the best way to avoid a wardrobe malfunction amidst glaring flashbulbs.
To add to the somber effect, Rooney, never one to smile much, had on a particularly cheerless expression yesterday. Maybe it's time for another injection of color into her wardrobe? But don't think we're going to be the ones to tell her -- even the petite actress' co-star Channing Tatum considers her the most "terrifying person" he's ever met.
On second thought, do as you please, Rooney. We, er, support you...
Check out Rooney Mara's dark, sheer look from yesterday and tell us what you think.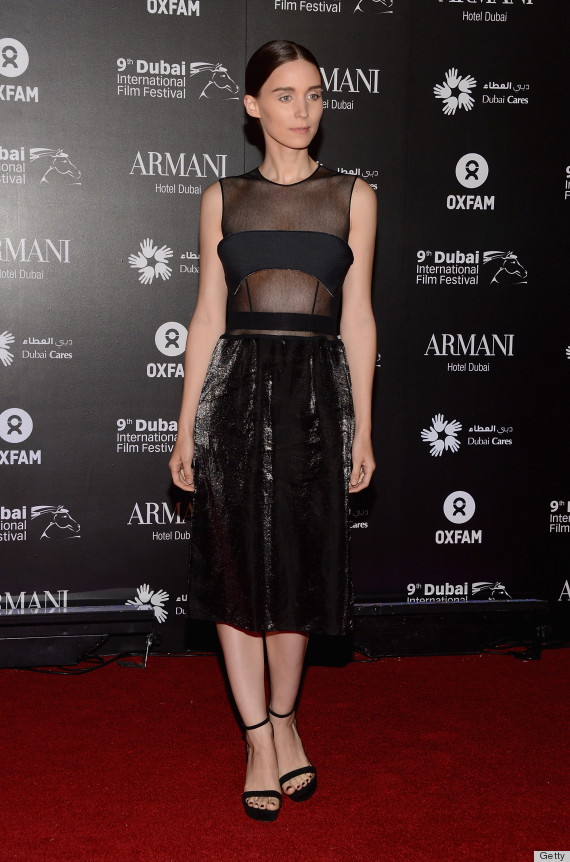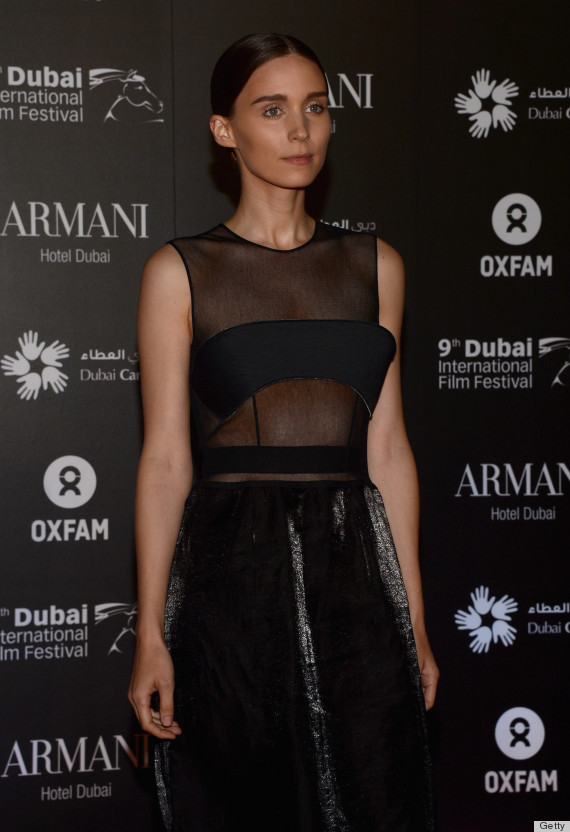 See more celebrities in sheer!