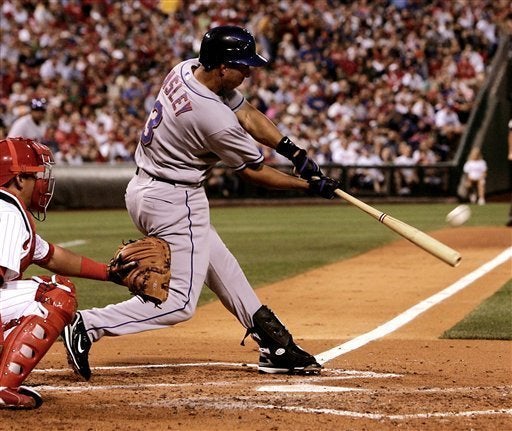 I've already copped to wanting my formerly dominant team to dominate again. If that makes me a jerk, so be it: but right now I'm a depressed and despondent jerk, because our season's been over for months, except the games haven't ended yet. I don't know what to do with myself -- I'd rather think about next year than keep watching the ongoing train wreck this year, but that just makes me feel like I'm cheating on the present with the future.
I'm an Atlanta Braves fan: we used to be good, now we're not good, and I'm currently swimming through the shards of the broken memories left in the wake of their three-year tumble into the cellar of the league. It's enough to make a self-indulgent wretch feel awfully poetical.
He walked out of the hotel into the fog, fog that thickened as he wandered down towards the harbour: fog in his mind as he tried to interpret the strong and sometimes contradictory emotions that overlapped and mingled in his unreasoning part -- grief, disappointment, self-accusation, loss: above all irreparable loss -- a cold void within.
          Patrick O'Brian, The Fortune of War
The novelist wasn't talking about sports, but true sports fans know exactly what that feels like, and I want no part of it. I know that every team has to take its lumps, and my team had a strong helping of karma coming after 14 straight division titles. And we wouldn't be alone in facing misery as long-lived as our success: that's what Pittsburgh Pirates fans have endured for a decade and a half. I know that I don't have more moral right to a good team than they do. Many people in Pittsburgh -- my uncle, for example -- just turn to the Steelers, their beacon of blue-collar quality. The Pirates have had as many consecutive losing seasons as the Braves had division titles. He has every reason to turn his head.
But Pittsburgh's a sports town through and through, and former Pirates fans like him will always have the Steelers and Penguins. Atlanta's a bit more apathetic. We like our winners, sure. But since time immemorial, the South always cared more about college sports than professional sports. As to our professional teams, our quarterback kills dogs, our basketball team still doesn't have Chris Paul, and Atlanta's biggest distinction as a hockey town is having once employed as its goalie the only woman ever to play in the NHL. I have no one to blame but myself for not forming any loyalties but to the Braves, but I never did, and neither did many of my fellow Atlantans. And I didn't go to college in the South.
The Braves' year in 2008 started out with such promise -- I predicted we'd contend for the league championship -- and went south in such a hurry that I barely had time to catch my breath before I had to start bemoaning what went wrong. It was looking dire in June, nearly impossible in July, and more or less mathematically exploded by August. I've tried to shield myself from the worst of the pain of the Braves' awful season by confining myself to game recaps and lowlight reels. After all, I've seen them lose; I know what it looks like. Am I obliged to follow my team off the cliff, to watch every banal second of every halfhearted game? Can I just let myself try to care a little less?
The diehards will say, impossible, with all the moral certitude and rigor that diehards possess. If you were a true fan you would watch every game no matter what. To consider otherwise isn't just treason, it's admitting that you never were a real fan in the first place. Just a fairweather poser. Just another empty seat when the team needed you most.
I comfort myself with the thought that I'll be back, hopeful and devoted as ever, as soon as the season's over and we're undefeated once more. I'll strain for every rumor I can, run to every backalley grapevine for news of next year, I assure myself, ardor undiminished.
Still, sometimes I fear the dour diehards are right. That I have been inconstant, false. That I have broken faith. A lukewarm dilettante passing myself off as a fan. Then I change the channel, think of my fantasy team, find "Axel's Theme" from Beverly Hills Cop stuck in my head again, read the day's headlines, and try to change the subject. At least 'til next year.
Or until the offseason bidding wars for free agents. Or the playoffs. Or anything other than this awful season.
Being a fan doesn't mean you have to always stand by your man, does it?