Imagine this: You're rushing down the subway stairs to catch an "A" train and are late.
Your phone starts ringing; it's a client with a crucially important call that you must take.
As you descend the treacherous stairs at breakneck speed, you simultaneously grapple in your cluttered pocket for your earbuds to take the call with some semblance of serenity. You're risking everything at this point ... your life, your business, your livelihood and your health.
When you finally retrieve the jumbled, spaghetti-like mess from your pocket, it's too damn late.
You've missed your call. You've missed your train. And seemingly, your life is over.
While this scenario may be over-dramatized, it is certainly not hard for any of us to imagine.
Ropes, a new product from ROAM, have your back on this and many more such situations.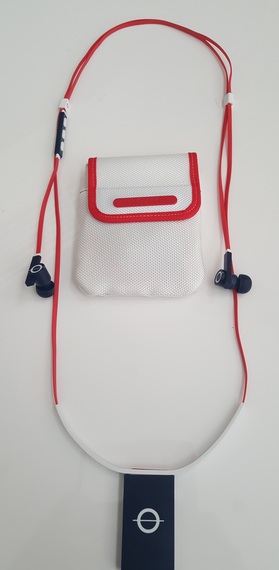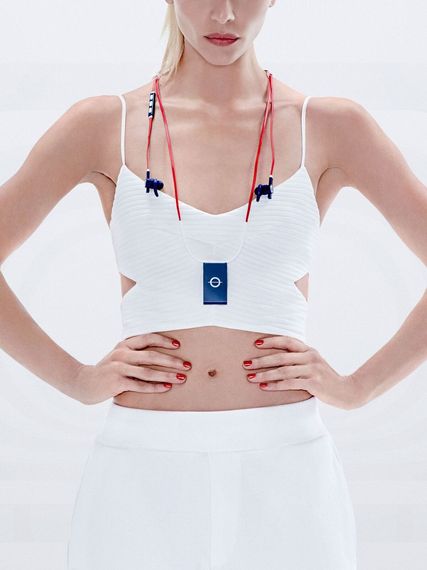 Wearing these sharp, futuristic-looking Bluetooth earbuds as you would a necklace, your hearing is only eight inches from your head at all times. The patent-pending design form factor keeps the earbuds at hand, untangled and ready to get that important call within seconds.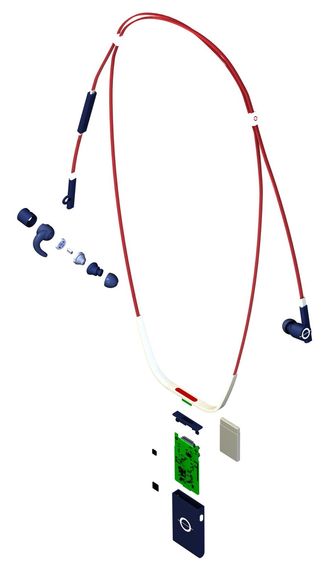 Founded by Beats' co-creator, Steve Lamar, ROAM was built from the ground floor up by Lamar with the music foremost in his mind and that of his consumers. Hailing from the music industry, Lamar has a most interesting personal and entrepreneurial story which I won't cover here.
"I got into the music industry by accident," Lamar told me, "I was running a hedge fund out of San Francisco, and we invested in an audio company. I left the hedge fund and became the CEO of the audio company. They had a great audio technology for audio speakers at big venues and I wanted to make that available to consumers. I thought the only way to market this was celebrity endorsement and we got Quincy Jones." Then it was off-to-the-races for Lamar, and we can see this celebrity endorsement marketing strategy and the undeniable role it played in Beats by Dre.
"I think over-the-ear (headphone) is done," Lamar told Mashable. "I think the next round of evolution needs to be an earbud because over-the-ear headphones are not practical for everyday use."
"I've grown tired of listening to my headphones the way the sound engineer, or Jimmy [Iovine] and [Dr.] Dre have tuned them," Lamar said.
In the scenario above, in order to relax after such a disastrous, subway calamity, we might turn on some of our calming music to recuperate. When we do, common white earbuds just play the music.
According to Lamar, his Ropes are the first Bluetooth earbuds with a built-in EQ and EQ smartphone app which allows for the customization of your music, the way you want to hear it.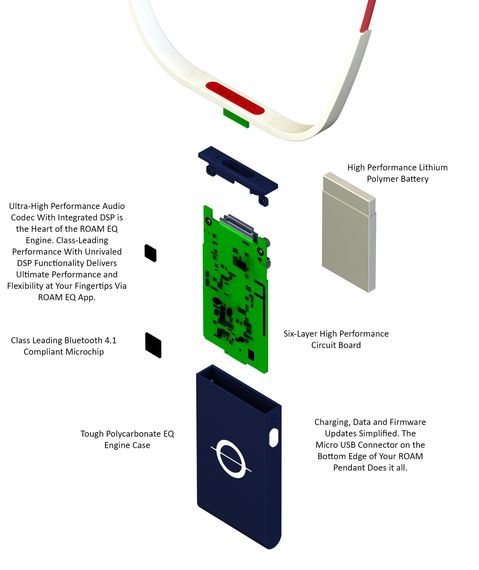 The EQ hardware hangs around the neck unobtrusively and provides the opportunity for the end-consumer of any musical content--those who really matter, not the artists--to control not only what they listen to but also how they listen to it.
The app is sleek and easily navigated and to the non-audiophile, magical.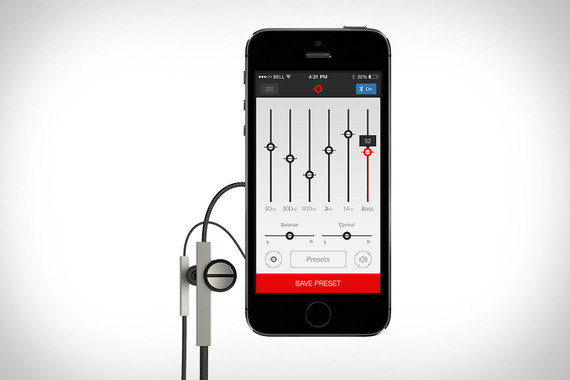 Easily controlling five frequencies (Bass-60Hz; Warmth-230Hz; Body-910Hz; Clarity-3KHz; Brilliance-14KHz), Preamp Gain and DSP (Digital signal processing) that covers Dynamic Bass Boost and Spectral Effect, the EQ and app bring new listening capabilities to the consumer.
ROAM Ropes come in black, white, orange (benefiting Stand Up To Cancer) and a "USA" version made especially for our US Olympic team. They are available on Kickstarter now.
Calling all HuffPost superfans!
Sign up for membership to become a founding member and help shape HuffPost's next chapter