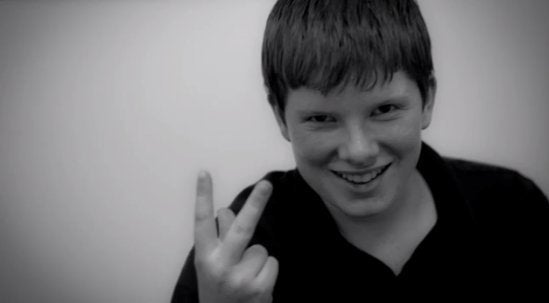 For a moment, an emergency room doctor stepped away from the scrum of people working on Rory Staunton, 12, and spoke to his parents.
"Your son is seriously ill," the doctor said.
"How seriously?" Rory's mother, Orlaith Staunton, asked.
A cut on the arm during a basketball game led to full-blown sepsis, which killed Rory three days later. Along the way well-intentioned doctors (and imperfect systems) missed warning signs and just plain didn't hear what Rory's parents were telling them.
"We showed her the cut on his elbow, and I saw her follow up his arm from the cut," Ms. Staunton said. "She said, 'The cut's not an issue.' She focused on his stomach. We said, 'Although you see him throwing up, that's not what he's really complaining about.' Rory and I both said to her that it's the pain in his leg that's really bothering him."

And it was the pain in his leg that was, with clear hindsight, a sign of "invasive" infection.
The next day, when Rory was so weak that he could barely get to the bathroom, the family called for help again:
The doctor suggested fluids and crackers.

"'I told her, 'I'm not sure you're getting the picture...' " Mr. Staunton said. "'I can't even get him to sit up. I don't know how you expect me to get food into him.' "
As I read Rory's tale I thought of the time my son's pediatrician said it was just a lingering cold and the X-rays (which I insisted on) showed double pneumonia. And of the time the doctor said "every parent thinks their child's snores are apnea, it's rarely really apnea," but it was. Or the time when the doctor told us to encourage our second grader to walk on his "just bruised" leg, which turned out to be a spiral fracture of the tibia.
I also know that in every one of those cases the doctors were caring, and concerned, and knew their medicine.
But they didn't know my child like I did.
The reason the Stauntons turned over Rory's medical files to Dwyer, they said, was "we know that Rory would want no other child to go through what he went through."