Rosé is good. We get it, world.
Well, now there's rosé chocolate.
Chocolate shop Compartes is responsible for this spin on everyone's favorite summer beverage. Their Roses & Rosé Chocolate Bar is appropriately light pink, "infused with rosé wine and decked out in edible crystalized rose petals."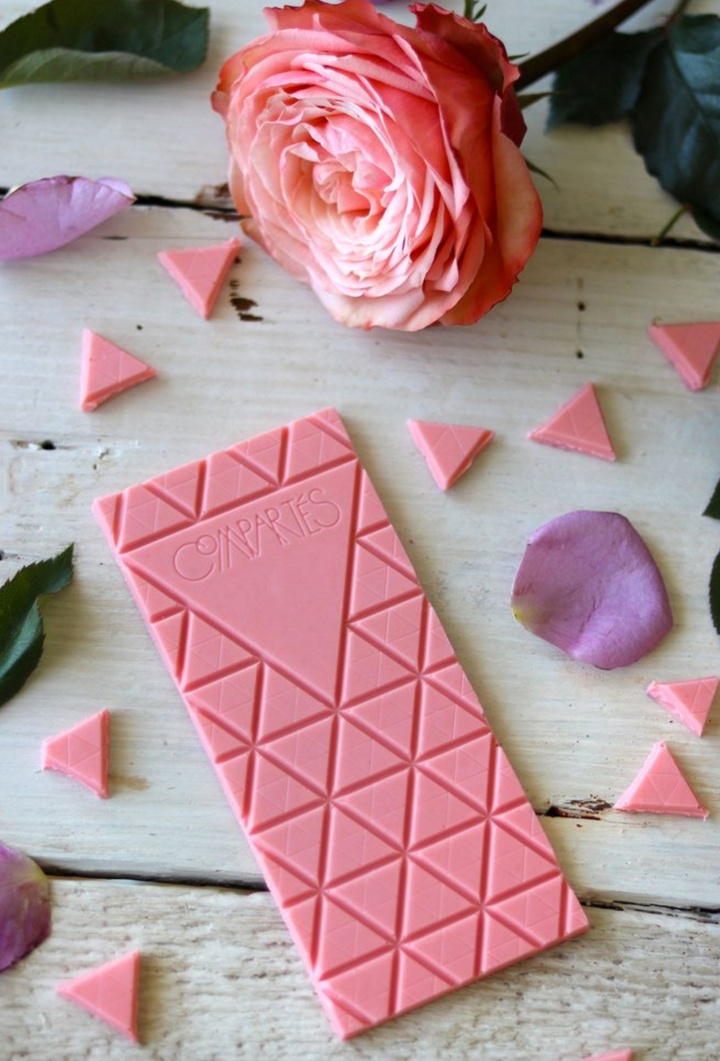 You can snag a bar of your own for a whopping $9.95, but only if you live in L.A. If you don't, tack on another $8.95 for shipping.
If you're game to spend $20 on a rosé candy bar, we won't judge you. But we'll likely be over here sipping on actual rosé from the liquor store across the street and stalking Compartes on Instagram.
Rosé all day your own way, friends.