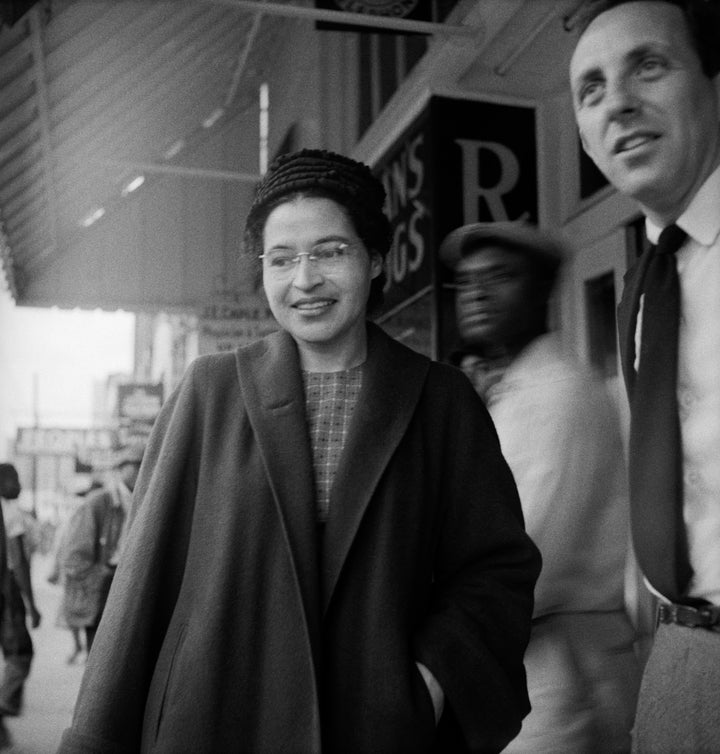 The Detroit home where civil rights activist Rosa Parks lived during the 1950s and '60s was facing demolition until Berlin-based artist Ryan Mendoza interfered.
Mendoza, a white artist who admits he is an "imperfect candidate" for this particular project, stepped in to save the pioneering civil rights leader's former home. He did so, however, quite unorthodoxly, by effectively kidnapping it. 
Mendoza dismantled the home and shipped its façade across the Atlantic Ocean to his Berlin studio, where he'll attempt to reassemble the house as an art installation and tour it around various art galleries and venues. The artist hopes his unusual intervention will raise public awareness about how the building was long neglected on its home soil.
"I hope either President Obama or his successor will be sensitive to this issue and catch word of the house that is held hostage across the world: a monument to Rosa Parks' legacy that was purposely kidnapped in order for America to recognize what it has lost," Mendoza told the Guardian.
The world remembers Rosa Parks for the peaceful defiance she exercised in December 1955, when she refused to relinquish her seat on a bus to a white rider. The act of quiet rebellion prompted the year-long Montgomery bus boycott, which ultimately resulted in the desegregation of the city's buses.
In 1957, Parks relocated from Alabama to Detroit to live with her family in the house Mendoza has now acquired. Parks' time there was plagued by racist and violent experiences; bigots threw bricks through her windows and passed by threateningly despite the 13 children who also lived there.
Even though Parks has remained an iconic symbol of resilience and hope in the long fight for racial justice in the United States, her place of residence has been largely forgotten. The home was dispossessed after Detroit's housing bubble burst in 2007. It was severely damaged soon after by a string of floods and break-ins, and it was subsequently slated for demolition.
Parks' niece Rhea McCauley eventually stepped in to purchase the home from the city council for only $500. "Her memory, her legacy, will never die," McCauley said at an event this year. "It is an important lesson for the entire country, especially [with] what we're going through now."
This is not the first time Mendoza has incorporated Detroit's housing crisis into his work. For his controversial project "The White House," which took place earlier in 2016, Mendoza tore down an abandoned Detroit home and shipped it to Art Rotterdam, where it was displayed as art.
Many criticized Mendoza's project for exploiting a community he was not a part of, fetishizing poverty, and flattening the complex reality of Detroit into a one-dimensional story of ruin and decay. (Sound familiar?) Furthermore, while the building's façade was being exhibited an art fairs across the world, the residual damage of the home was left behind, causing quite a mess.
Nevertheless, it was after seeing this piece that McCauley reached out to Mendoza and asked him to save Parks' home. She was relieved when he accepted the challenge. 
"It should be somebody in the black community doing this, not a white guy," Mendoza told the Detroit Free Press. "I'm not even from Detroit. But my choice was ... Do I leave Rosa Parks' house to be demolished by the city, or do I step up and say, 'OK, I'm going to help [McCauley] preserve the memory and save this house?' That's what this project is all about."
Calling all HuffPost superfans!
Sign up for membership to become a founding member and help shape HuffPost's next chapter
BEFORE YOU GO
PHOTO GALLERY
Civil Rights Leaders