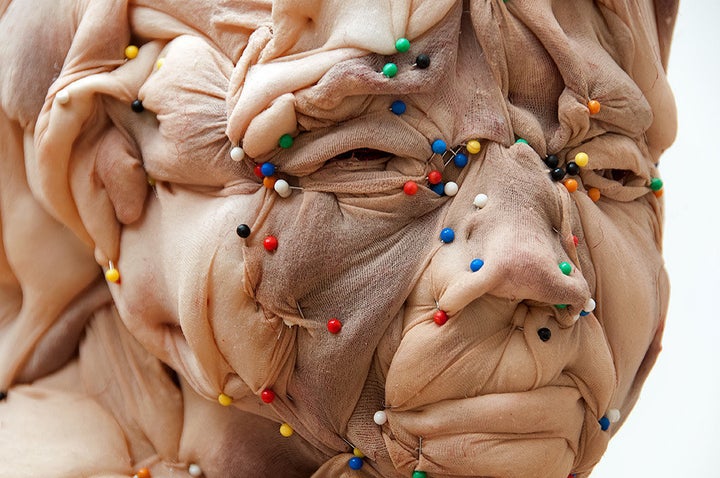 Normally pantyhose is most effective when it goes unnoticed. Dutch artist Rosa Verloop would beg to differ, however. Verloop molds, tucks and sews worn flesh-colored stockings to create fleshly objects that range from cartoonish to utterly grotesque.
While most people see deformed body parts in her works, Verloop wrote in an e-mail to The Huffington Post that she herself sees shapes with "power, vulnerability and silence." There is a cuddly aspect to the soft sculptures despite their disgruntled expressions. The works remind us of Yayoi Kusama's soft sculptures with a touch of Lucian Freud's butchered fleshiness .
Enjoy the works below. Perhaps you will be inspired to revamp your own stockings during this heat wave?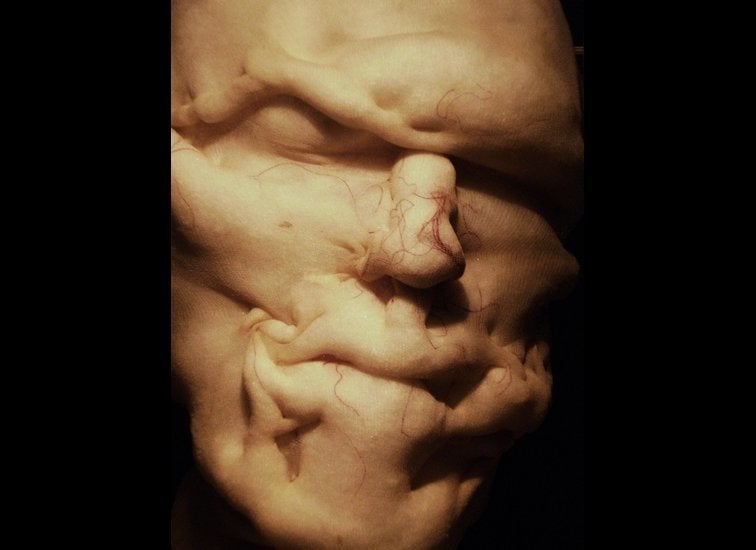 Rosa Verloop
Popular in the Community