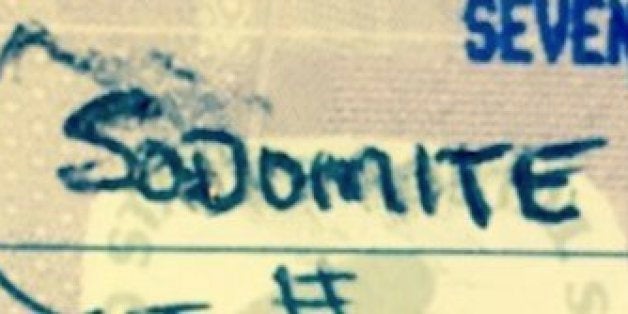 A California man is still fighting to be compensated by a local dry cleaner that he says has repeatedly used homophobic slurs and abusive language -- quoted below -- in its refusal to pay for his damaged throw pillow.
Byron Batista, 48, told The Huffington Post he went to North Hollywood's Rosali Cleaners last January to have the pillows cleaned. When he returned to pick them up, Batista noticed one of them had been badly torn.
The owner, who called herself Rosali, refused to give the man a refund for the tear. As the two began arguing, the owner of the store allegedly began screaming obscenities and slurs at him.
"She started saying, 'Fuck you, fuck you, fag,'" Batista said. "That's when she took her middle finger and mimicked putting it up her butt."
The cleaning service refused to refund the man, who said he took the matter to court not for the money -- a measly $75, which he won -- but because he didn't want a homophobe to win.
Despite winning the case, Batista said he was shocked to learn Rosali Cleaners still held a grudge. A check provided to Batista shows the money made out to Byron "the buggerer" Batista. Batista immediately took the check back to the judge.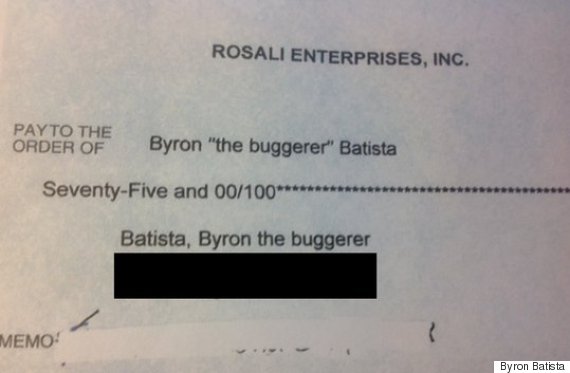 "The judge was just like, 'Oh, this is sad,'" Batista said.
The cleaning service was ordered to make out a new money order to Batista. When he attempted to bring the money order to his bank, he was met with a similar problem. He said the woman had written in all caps next to his name: "SODOMITE."

"I took it to the bank and the teller went, 'Oh, my God!'" Batista said. "She sat down and wrote a letter to the judge saying they can't accept money orders with foul language on them."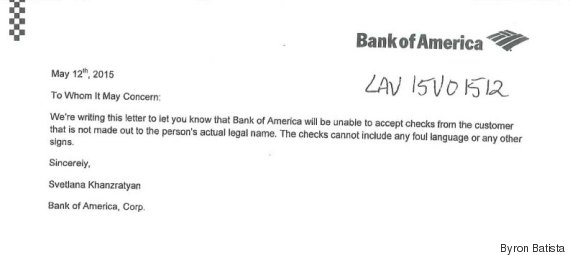 Batista said he must now ask the judge again for help. In the meantime, he said he wants to get his story out to the public so no one has to deal with the bigoted cleaners. After one publication shared his story, negative Yelp reviews began pouring in.
Batista said the cleaning service specializes in leather.
"You'd think a place that cleans leather would expect to deal with some gay people," he said. "I don't want anybody spending their money there."
Multiple phone calls by HuffPost to Rosali Cleaners went unanswered.
"I don't mind being targeted," Batista said. "I want the community to know that if they want leather cleaned, this is not the place to go."
Before You Go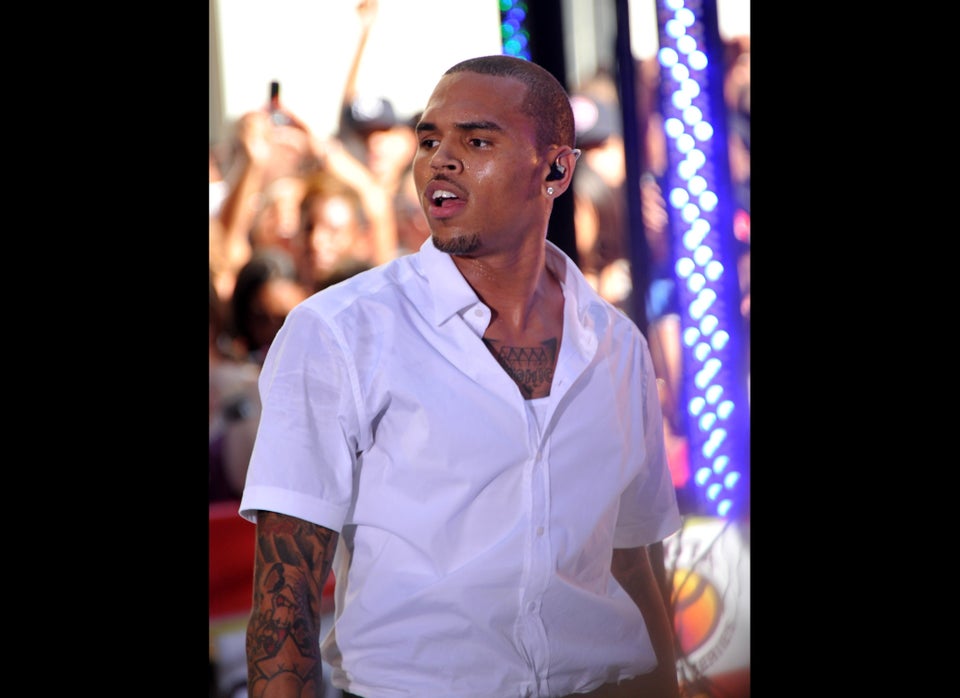 Homophobic Tweets By Celebs
Popular in the Community