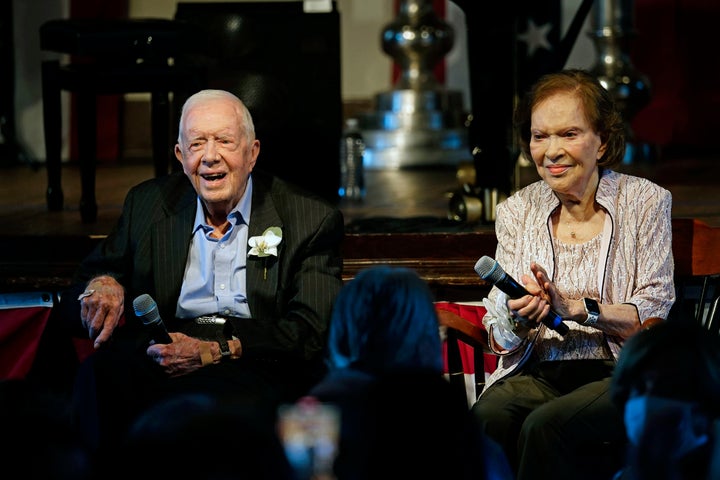 Former first lady Rosalynn Carter has been diagnosed with dementia, the Carter Center said in a statement Tuesday.
A leading mental health advocate, Carter, 95, remains "happily" at home in Plains, Georgia, with her husband, former President Jimmy Carter, receiving visits from loved ones, the statement said.
"We recognize, as she did more than half a century ago, that stigma is often a barrier that keeps individuals and their families from seeking and getting much-needed support," the Carter family said in the statement. The family doesn't intend to comment further, the statement added, but hopes the news will encourage others to have similar conversations.
"They're just meeting with family right now, but they're doing it in the best possible way: the two of them together at home," Jason Carter, a grandchild of Jimmy and Rosalynn Carter, said of the two last week, according to The Associated Press.
"Their faith is really grounding in this moment. In that way, it's as good as it can be," he added.
Popular in the Community