 After extensive research into the activists life and work as co-founder of the United Farm Workers association, Dawson felt the 90 minute film, focused on Cesar Chavez's life, gave little screen time to Huerta's own feats.
"It's a movie that synthesizes 10 years of a movement into an hour and a half, so I don't think it even touches or scratches the surface of what Dolores has give us throughout the years… but I hope that with the movie's success there will be opportunities to tell her story, because she's still writing it, she's still there at the frontline doing her job," Dawson told reporters in New York recently, according to the Associated Press.
"Cesar Chavez," in theaters on March 28, centers around the Mexican-American leader's pacific fight for labor rights which culminated in the creation of the UFW labor union. Michael Peña leads the star-studded cast as Chavez while America Ferrera takes on the role of Helen Chavez and Dawson appears as Huerta.
Dawson also said she'd be happy to "produce a story about Dolores," adding that despite all of the research that was done on the activist many things were lost in the editing room. Still, the actress commends the film and Mexican actor-turned-director for highlighting the importance of women in the farmworker movement.
"What is really notable in this movie is that it truly shows how the women, especially [Chavez's] wife, were an important part of his life and how there were people in that community that made the movement possible," Dawson added.
"It wasn't just a struggle for men. It was a struggle for families. And women played a huge role in that. So yeah, I think that was definitely a really exciting aspect of it -- both for me and Rosario [Dawson] -- to get to portray these women who had different strengths completely, but the movement couldn't have happened without them -- without all the women who marched, who went on strike, and who refused to buy grapes in markets in solidarity. So, of course, I don't think change can happen without bringing the special qualities that women bring to enact change."
"Cesar Chavez: An American Hero" will hit theaters on March 28.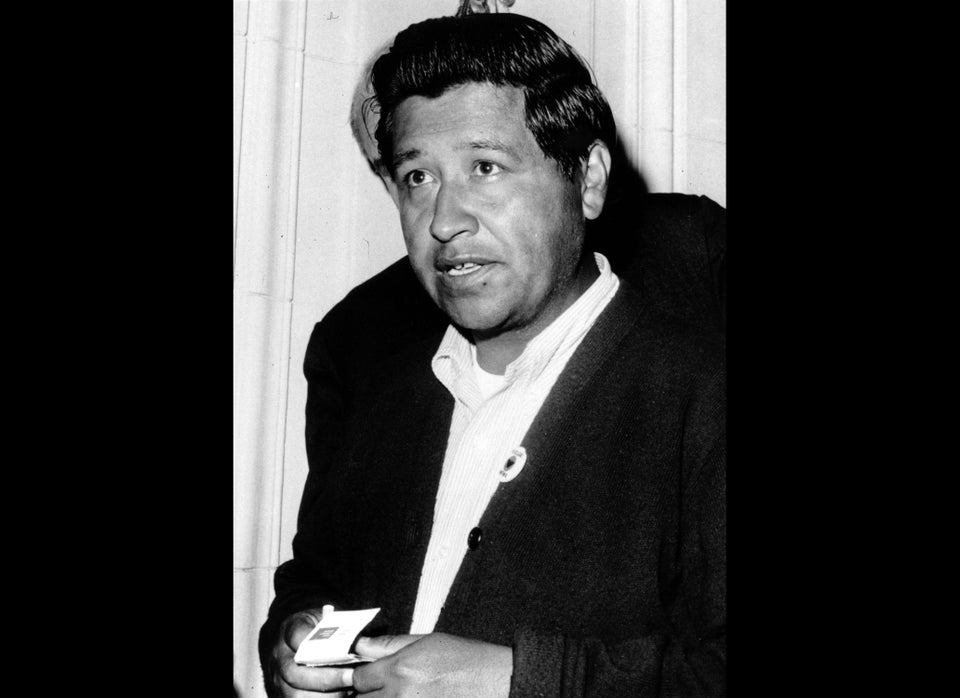 Latino Activists
Popular in the Community