Life, it seems, is a battle between polar opposites: good vs. evil, wrong vs. right, light vs. dark... and long hair vs. short hair. While it can be tricky to decide between two divergent options, we've finally found a middle ground, thanks to Rosario Dawson.
The 34-year-old actress is a fan of the undercut, a popular punky hairstyle that quite literally straddles two distinct looks. Spotted on set in New York City on Monday, Rosario showed off multitasking hair: cropped close on the left and hanging down on the right.
Rosario committed to the cut last week, and flirted briefly with the style last year. It seems she can't make up her mind as to which style to pick -- perhaps she could use your vote!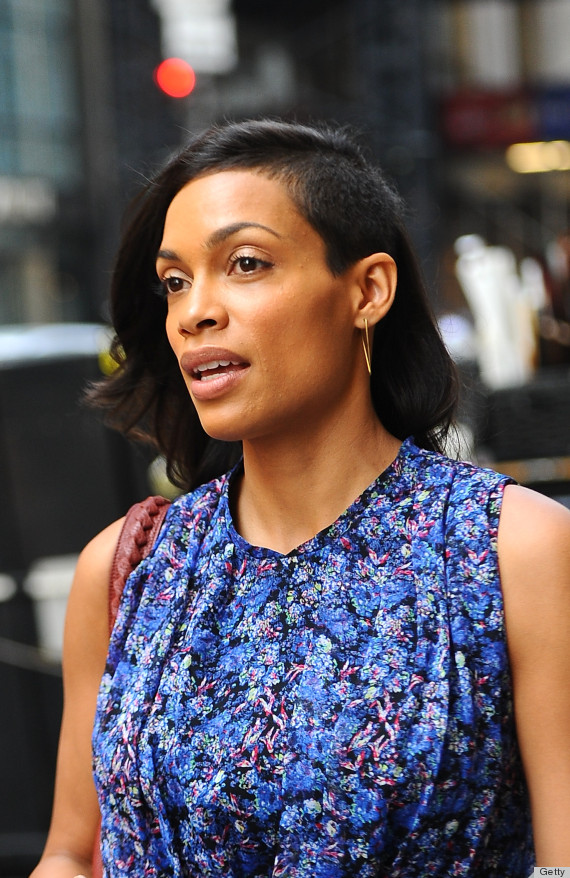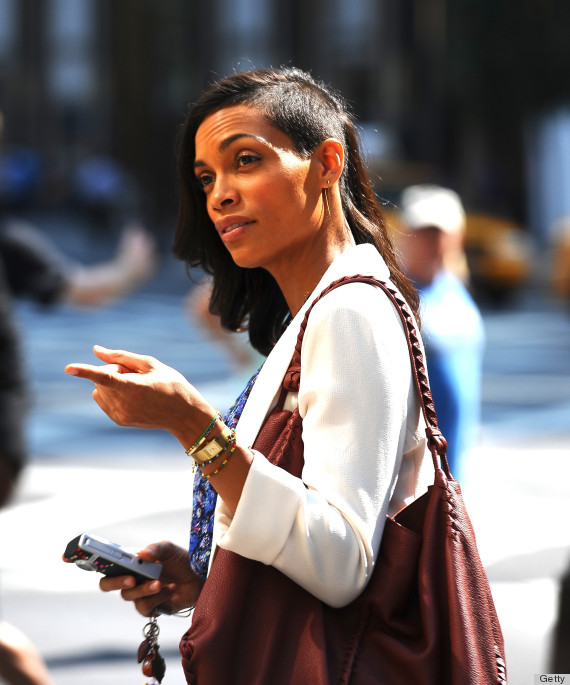 How does Rosario's undercut compare?