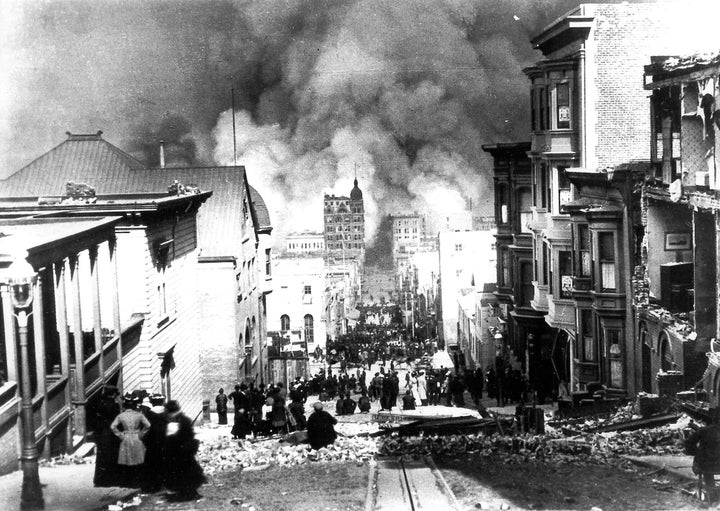 Rose Cliver, the oldest remaining survivor of San Francisco's 1906 earthquake, died Saturday at her home in Santa Rosa. She was 109.
Cliver, who was three years old when the great quake ripped San Francisco in half, lived in the city for her nearly her entire life. The day disaster struck, she told the San Francisco Chronicle in an earlier interview, she and her family climbed Bernal Hill and "watched San Francisco burn."
(SCROLL DOWN FOR HISTORIC PHOTOS)
This year's annual earthquake remembrance celebration, which takes place at John's Grill in Union Square, will be dedicated in Cliver's honor. "She was really a pistol," Lee Houskeeper, one of the event's organizers, told SF Weekly.
According to CBS News, only two earthquake survivors have outlived Cliver: Bill DelMonte, 105, of Marin County, and Ruth Newman, 109, a Pebble Beach resident.
The April 18, 1906 earthquake and subsequent fire killed more than 1,000 San Franciscans and destroyed more than 28,000 structures. Take a look at a gallery of historic images from the disaster below: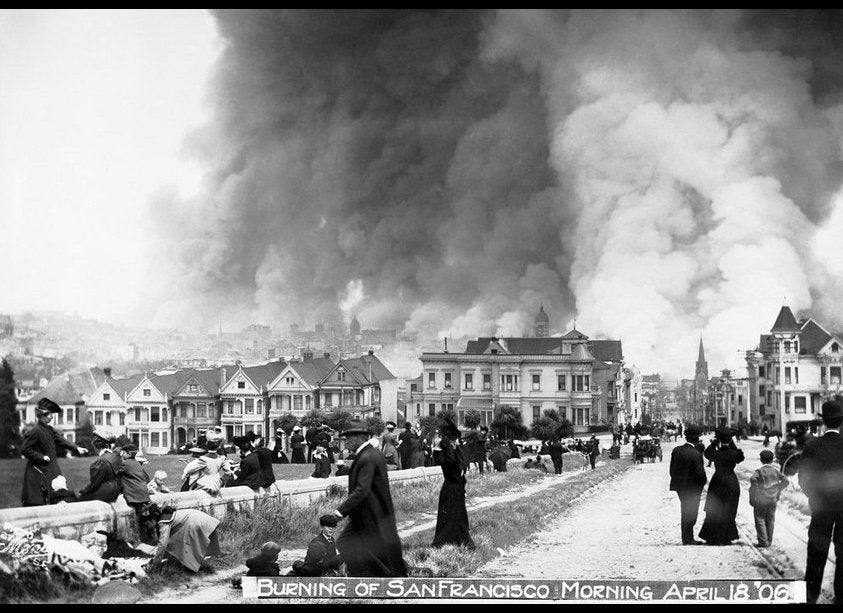 San Francisco 1906 Earthquake
Popular in the Community