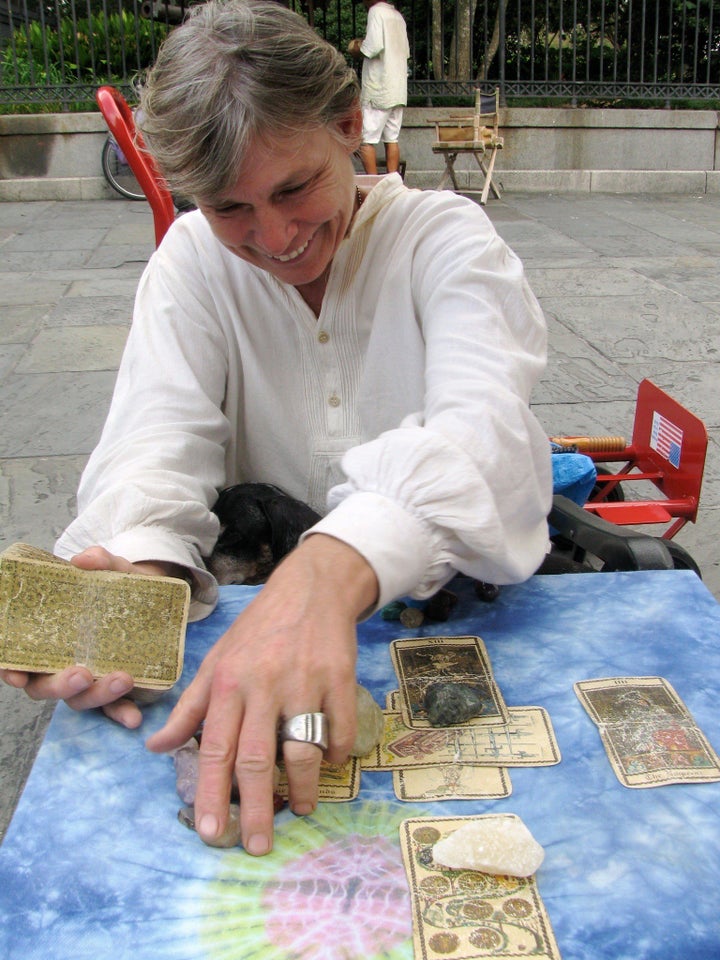 After allegedly scamming customers for two decades, a South Florida and New York fortune-telling family will mount a defense on freedom of religion and speech, the Sun Sentinel reports.
Under "Operation Crystal Ball," agencies investigated and arrested 10 members of the Roma gypsy family, the Marks, in August 2011 for fraud conspiracy and defrauding their clients out of more than $40 million over 20 years, according to the Justice Department.
The family, led by matriarch Rose Marks, was located in both South Florida and New York City at the time of their arrest and faces a 61-count indictment.
used magic tricks and false statements to frighten their victims into giving them large sums of money and other valuables, including jewelry and gold coins, to be "cleansed" of the evil spirits. The defendants told victims that they and their family would suffer terrible consequences, including diseases, hauntings, and financial hardships, unless they turned over their money and valuables for "cleansing" by the defendants.
Prosecutors said that clients gave the family money and valuables to be cleansed or to have money serve as a "sacrifice," reports the Miami Herald. The money was never refunded, they said. In one case, the money was used as a deposit on a Cartier watch to "turn back time and bring love back" to the client, who only received an empty watch box in return.
But the Marks' lawyers are saying that the family is protected by the right to practice religion and free speech, which includes fortune telling and spiritual healing. The lawyers also say the family is being persecuted just as their Romani ancestors have been for generations.
When the family was arrested, police confiscated jewelry, and more than $1.8 million in gold coins, high-end cars, and a home overlooking the Intracoastal Waterway, the Sun Sentinel reports.
WATCH: Another scammer caught:
Calling all HuffPost superfans!
Sign up for membership to become a founding member and help shape HuffPost's next chapter
BEFORE YOU GO