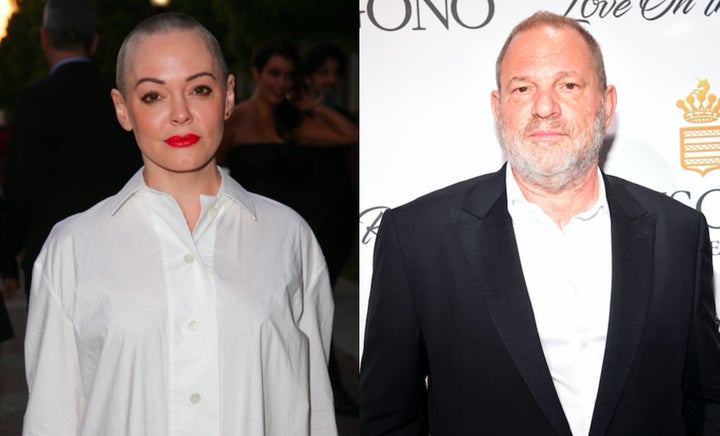 "I don't think Harvey Weinstein will ever be prosecuted for any rapes," the actress and director said during a "Good Morning Britain" interview on Wednesday. 
"It's a relief, I suppose, to have people believe me, but I've operated in being slandered and disliked and maligned for no other reason than he purchased press all over the world to do so for 20 years," McGowan said, going on to describe how Weinstein hired investigators to track her every move.
When co-host Piers Morgan asked McGowan if taking these complaints to court would be easier for women and help the Me Too movement succeed, McGowan responded poignantly. 
"You have to understand the judicial system is completely stacked against victims in any way, shape or form, in that most people cannot, in fact, seek justice in that way," she said. "I think there should be specially trained police officers and justices and judges that are specifically trained in sexual assault, specifically trained in sexual harassment and abuse and things like that so that they can understand it more."
McGowan ended on a powerful note, telling the "Good Morning Britain" co-hosts: "People are very afraid of rage. People are very afraid of anger. And sometimes things actually merit some range and anger." 
Watch the rest of the interview below.