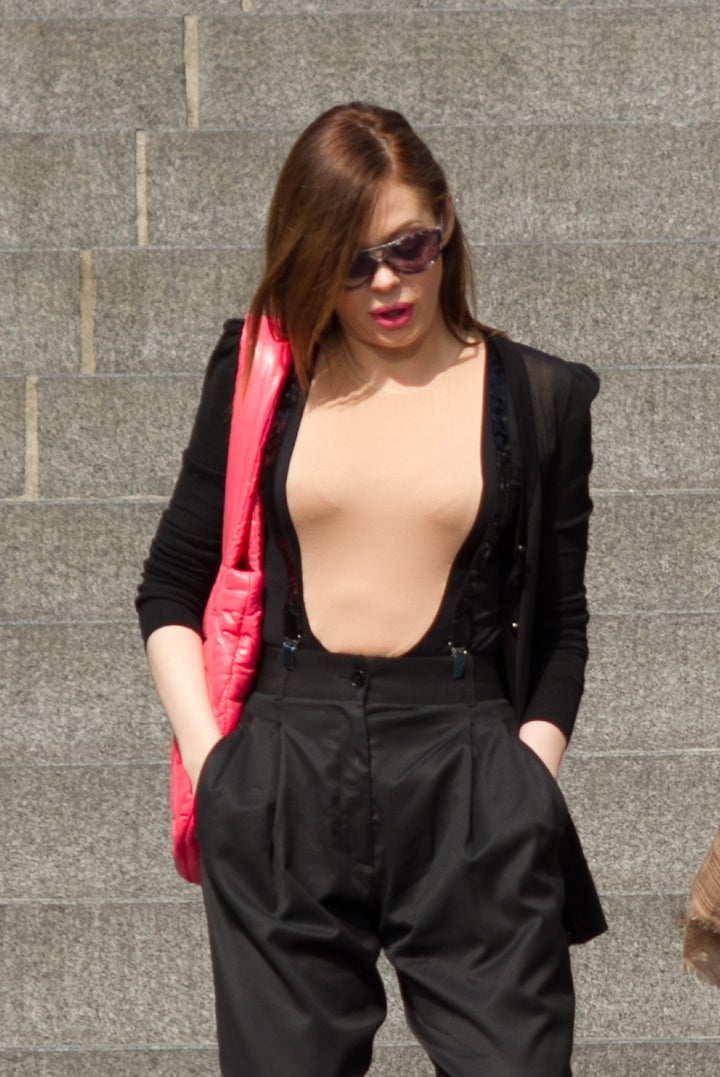 So we can't help but wonder why a celebrity -- in this case, Rose McGowan -- would step out in an outfit that looks like a pre-planned wardrobe malfunction. When we first glanced at these photos of Rose leaving her Paris hotel, we couldn't believe what (we thought) we saw: Rose is topless!
Then, upon closer examination: Rose's nipples have vanished!
And finally, after much scrutiny: Ohhhh. She's wearing a beige tee. With black suspenders. And a black cardigan on top.
Which means the "Charmed" star managed to garner all the attention of a wardrobe malfunction victim sans the crippling embarrassment. Well played, Rose. Well played.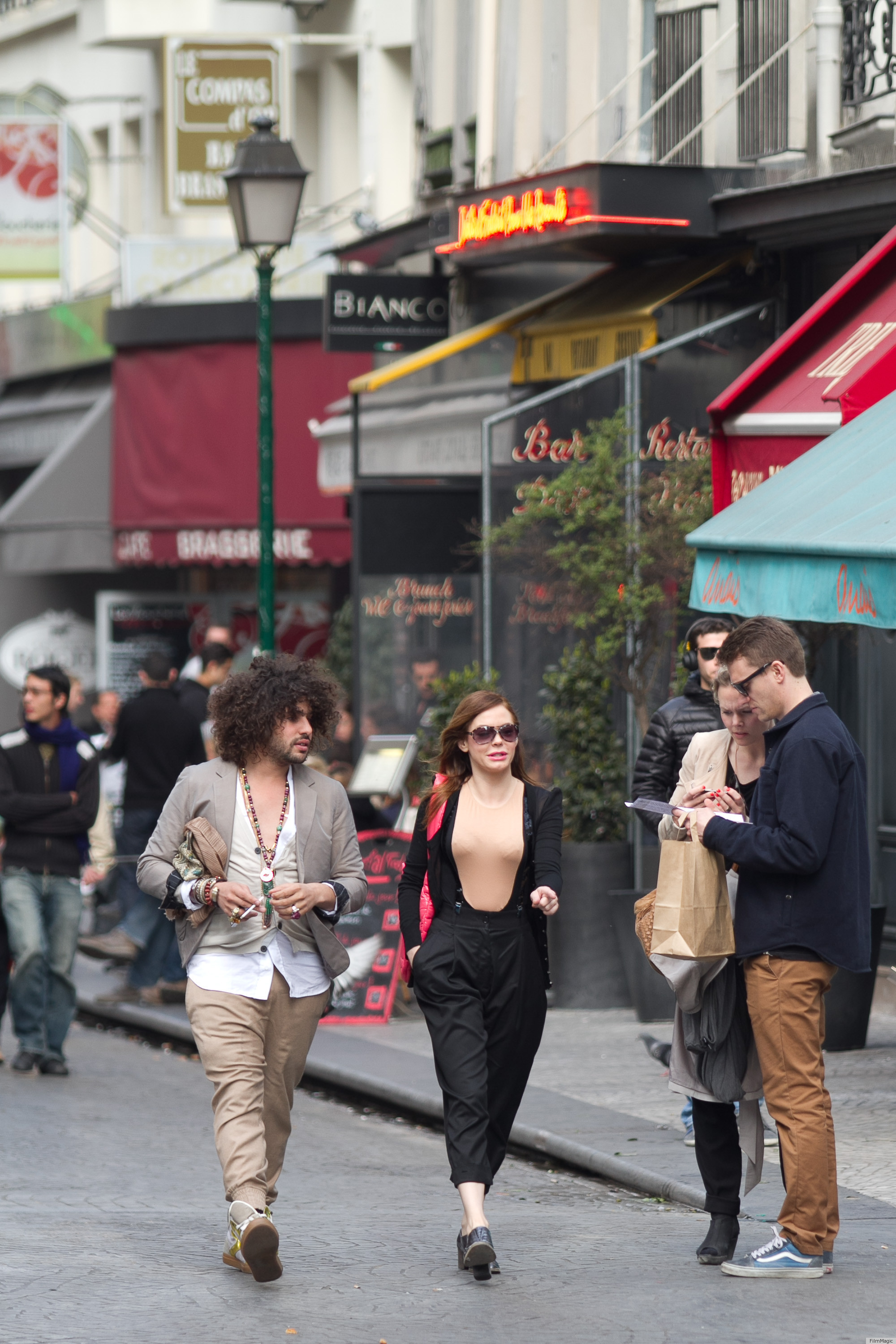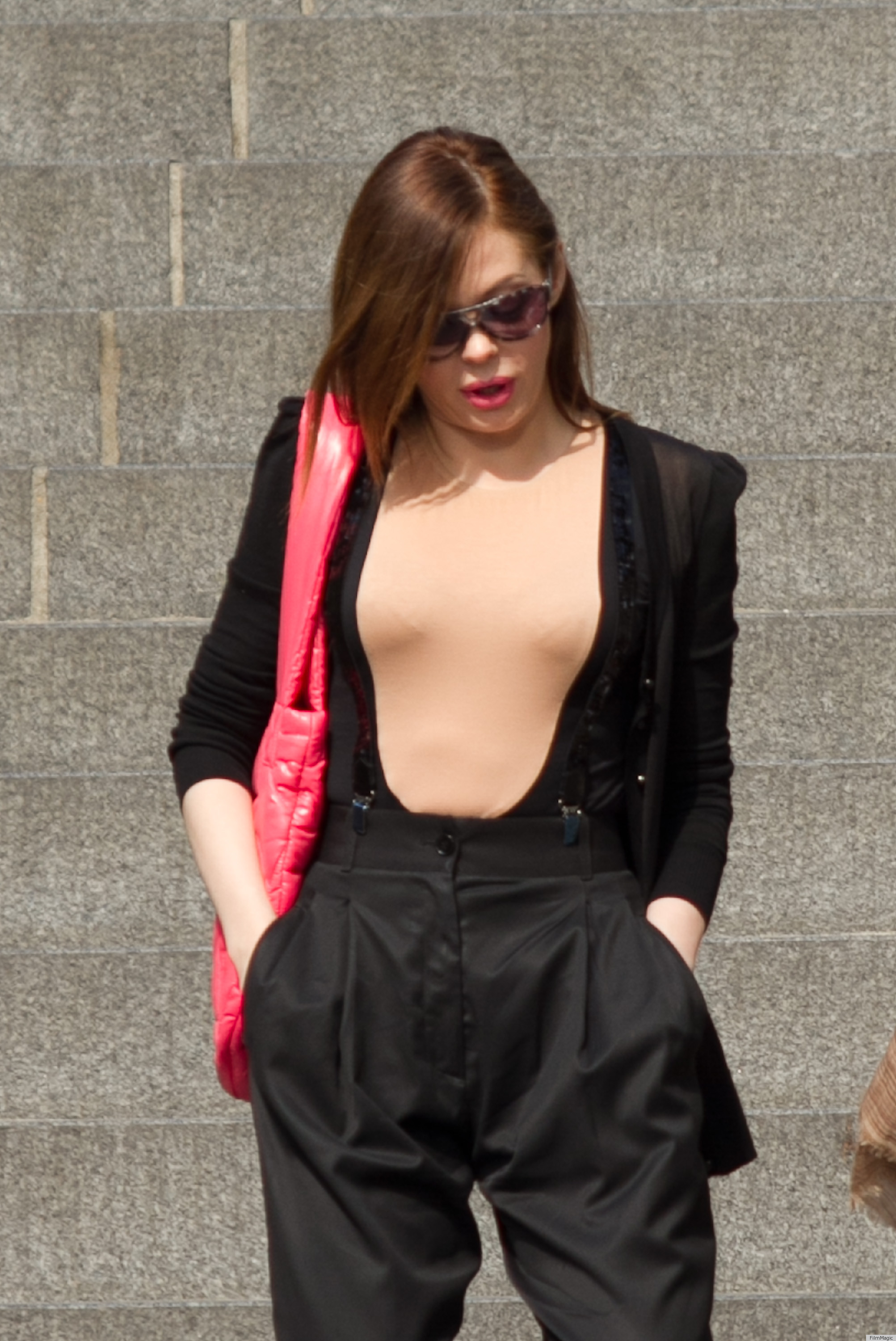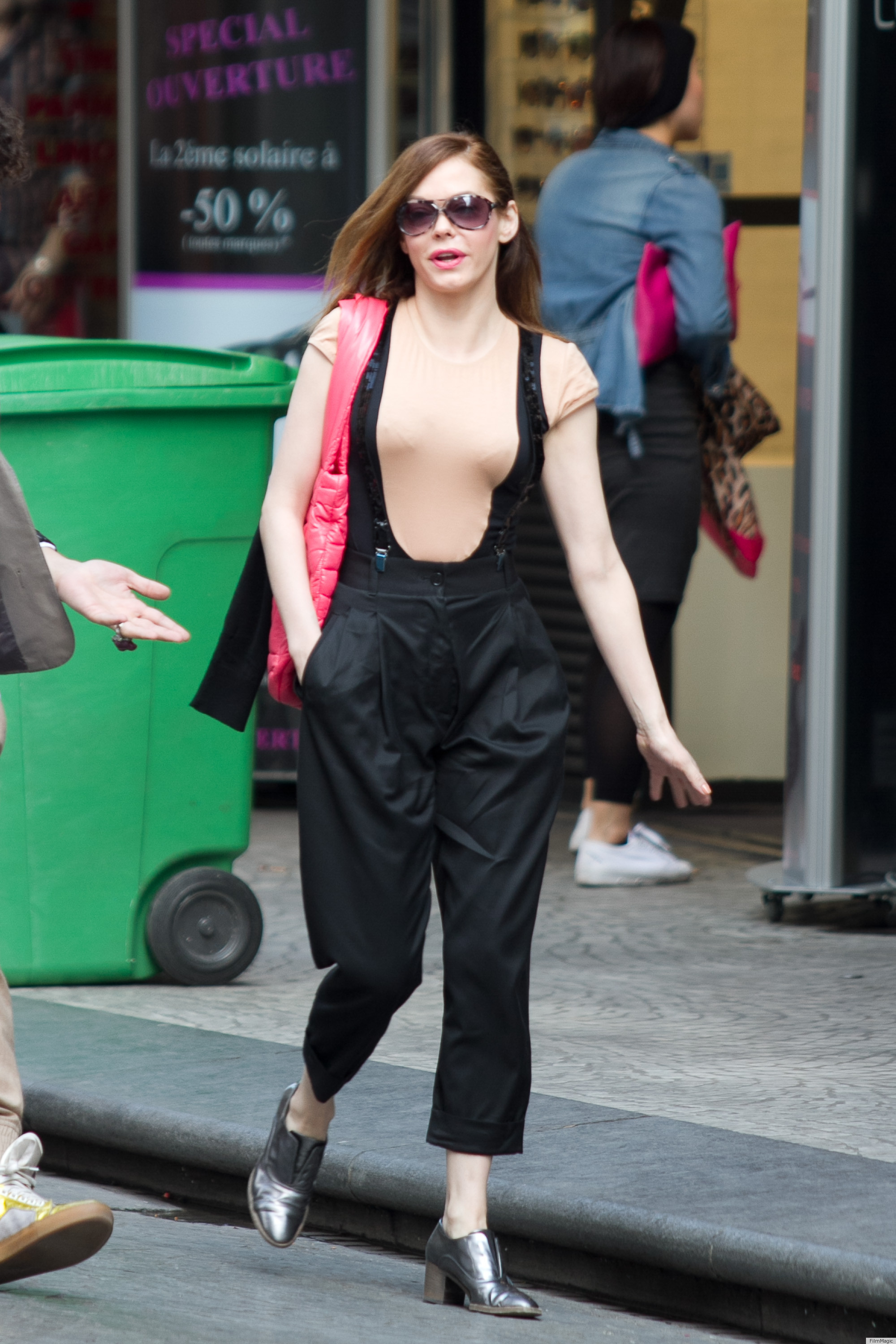 See some real instances of Invisible Nipples: